Insurtech Super raises $50m in Series C round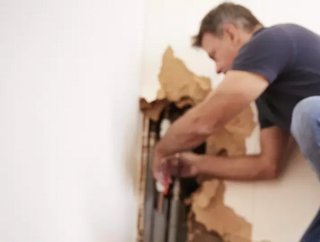 The subscription-based insurtech service provider will use the funds as part of its expansion plan
Home insurance provider Super has secured US$50m in its latest Series C finding drive. The Los Angeles-based home maintenance insurance subscription company received capital from new investors Wells Fargo, Asahi Kasei, AAA, Gaingels and REACH. Existing investors Aquiline Technology Growth, Liberty Mutual Strategic Ventures,Munich Re Ventures and Moderne Ventures, also took part..
This latest round brings Super's total funding to date, to $80m, which will be used to accelerate the company's expansion plans.
Super growth strategy
According to reports, Super, which is headquarterd in San Francisco, currently serves households in Austin, Baltimore, Chicago, Dallas, Houston, Phoenix, San Antonio, and Washington, D.C. 
The insurtech startup which was founded in 2015,  has revealed plans to expand its market presence by growing its workforce, adding more service offerings, adopting increasingly innovative AI capabilities and streamlining its customer experience.
Over the past 12 months reports show that the home improvement market has seen a boom in business as a result of the global pandemic and lockdowns. Reports suggest there has been a 58% increase in leads for interior  home projects for home improvement professionals. 
Super is also working on home warranty innovations, capturing more data on the home, service provider and on homeowners, an official statement said. The insurtech will use the data to improve coverage, increase fraud prevention and automation, including upfront scheduling to claim approval and service delivery.
Super customer centric experience
Speaking about the latest funding round, Super's co-founder and CEO, Jorey Ramer, said, "Building a full-stack insurtech business has put us in a unique position to create a vastly superior customer and servicer experience because we have greater control over our product and operations."
He continued, "Data and technology are critical to delivering this experience and give us a better understanding of the home and the best way to address expected work and costs."