Insurtech Super to expand into hurricane insurance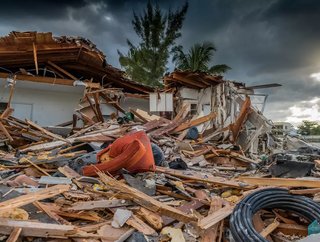 Super Seguros, a Mexico-based insurance technology company, is launching damage insurance for people affected by hurricanes
Mexico-based insurtech Super Seguros has announced plans to expand into hurricane insurance to provide support for people affected by the damage they can cause. According to the company's CEO and Founder, Sebastian Villarreal, the company is also looking into raising a funding round next year.
Launched in 2019, Super Seguros currently offers affordable insurance options for property damage caused by earthquakes. It uses technology to determine claims and make payments to clients in a short space of time. 
Talking in an interview about the expansion into hurricane damages insurance, Villareal said: "We will be launching by mid next year. It will take into consideration the hurricane category, its path, and wind speed where you live." Super Seguros is looking to provide hurricane insurance in several Mexican states, specifically Quintana Roo, Campeche, Veracruz, Jalisco, and the Baja Peninsula.
In terms of earthquakes, Mexico is on a major path with quakes originating in the Atlantic before gathering fury in the warmer climates and waters of the Carribean and the Gulf of Mexico. The country is also located on the edge of the Ring of Fire, which is known to have strong seismic activity.
Super's Earthquake insurance and other policies 
First tested during the earthquake in Mexico on 7th September this year, Super Seguros' earthquake insurance is based on acceleration models developed by external seismic engineering firm ERN. This model is then able to determine the potential damage that a quake initiated thousands of miles away can cause on a client's home, whether it is a house or a high-rise condo building.
Super also offers life insurance specifically with COVID-19 in mind, and the company currently has 22 employees in Mexico, Canada, and the United States. 
Series B funding round in 2022
Whilst Villarreal says that Super is adequately funded at the moment, he also announced the possibility of raising a Series B funding round next year to sustain growth in Mexico. However, he pointed out that it would have to be from a "fund of the highest calibre." The round could near US$30mn if it goes ahead as planned.