Insurtech startup secures £1.6mn through crowdfunding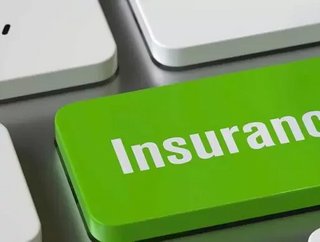 The UK-based enterprise ran an equity crowdfunding campaign on Seedrs...
Hiro, a London-based insurtech for home insurance which launched in April 2020, has secured £1.6mn through an investment equity campaign run on Seedrs.
The campaign, which has already attracted over 500 Seedrs investors, originally sought a minimum of £1.2mn in its funding round. 
The Hiro campaign offered investors an equity stake in the company for a minimum of £10, which has resulted in exposure to the £175bn UK insurance industry and the fast-growing market for smart technology.
The company is now offering 22.71% in equity at a £5.5mn pre-money valuation through the investment round, which is set to close at the end of this month.
Hiro was founded by CEO Krystian Zajac, a tech entrepreneur behind the multi-award-winning insurtech Neos, which was then acquired by the UK's largest home insurer, Aviva. 
The dynamic insurance challenger brand rewards customers with insurance discounts when they invest in smart technology to protect their homes. 
The start-up model has proved popular with users because of its discount incentive scheme. According to Hiro policy, customers get a discount of up to 25% for already owned smart devices. They can obtain further discounts when buying more home-protection technology from a discounted in-app marketplace. The system encourages users to actively protect their homes rather than relying on post-event compensation payouts.
The UK is a burgeoning market for Hiro's offerings, with an estimated 15 million 'smart homes' in Britain. 
Zajac, recently explained, "Insurance is currently locked in this weird stand-off with customers. where the vast majority of customers don't trust insurers to pay out, and yet payouts are the number one cost-centre for insurers."
He continued, "Hiro is about putting customers and insurers on the same team for the first time – working together to prevent the most common causes of damage, and thereby reducing costs for everyone."
Wide marketplace
The innovative 'insurance-on-demand' business model means customers have access to smart technology from over 30 leading brands at members-only discounts via an in-app "smart shop." They can also use their current technology to access discounts on premiums from the outset of their policy.
The policy operates without admin fees or cancellation fees. Hiro will use machine learning to automate tasks, settle policyholder claims in seconds and improve customer relations. 
Zajac said, "Not a lot of people know this, but insurance was originally about working together to stop bad things from happening."
He added, "The first professional fire service was a home insurance company. They would literally come to your house and help you put the fire out."