Insurtech Spot brings cheaper insurance for outdoor athletes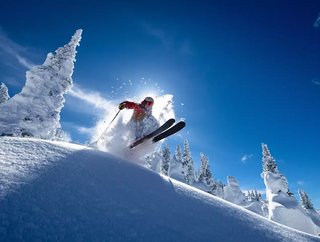 Insurtech startup Spot has announced it is creating cheaper insurance for people who enjoy high-risk outdoor activities such as skiing and motorcycling
Insurtech startup Spot, a company specialising in injury insurance, has announced it is making insurance more affordable for people who partake in high-risk outdoor activities such as skiing, riding a motorcycle, and mountain biking. 
Spot's proprietary technology 
The offer is part of Spot's proprietary technology platform that allows it to reduce the costs behind claim management and pinpoint fair insurance pricing for activities that traditional insurers avoid. "There wasn't a platform out there that could sell individual policies and integrate with partners such as Telluride," says Mark Bozarth-Dreher, Head of Partnerships at Austin-based Spot. "The question for us was how to combine direct-to-consumer health insurance models with the existing infrastructure out there."
One of Spot's partners, Telluride, a ski resort and town in Colorado in the U.S., will now include insurance for anyone who buys a lift ticket at the resort. The insurance covers both winter activities and summer activities at Telluride and provides support for any health claims related to the activities of up to US$25,000. 
Carson Taylor, Director of Mountain Sales at Telluride, said: "The inherent risk of doing all of these things on the mountain is never going to go away. This gives us a clean way to give back to our patrons." 
Other policies and future plans 
Spot also provides insurance policies for activities such as biking, hiking, and surfing, as well as other outdoor activities. The company's policies cover up to US$20,000 in medicals costs and can be purchased for US$25 per month. 
In addition, the insurtech is looking to increase the awareness of its specific outdoor activity-based insurance and is working with the International Mountain Bicycling Association to insure mountain bikers on a yearly plan, which is expected to be released later this year.