Insurtech: Proactive customer support in a crisis
By Andi Dominguez, Principal – Global Insurance at Quadient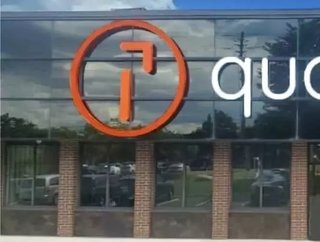 Andi Dominguez, Principal, Global Insurance at Quadient talks about the importance of proactive customer support during a crisis and beyond
It's been more than a year since the government first advised UK employees to work from home. Most UK offices have been temporarily closed, leaving buildings unoccupied and many office owners and tenants unsure how the pandemic affects commercial property insurance policies. 
Many insurers cease to offer full cover once the building has been unoccupied for thirty days. This has led to a Catch-22 situation. To maintain their insurance, businesses must have somebody regularly visit the office – but the government advises against non-essential travel and the person travelling would also be putting themselves at risk of infection. Businesses haven't known what to so – should they continue making the journey to keep their insurance valid, or stay away and assume special allowances will be made?
The lack of clarity on how the pandemic affects policies needs addressing by insurers. Especially as the industry is built around giving customers peace of mind that they are protected from unforeseen circumstances.
Providers have already faced criticism for the lack of certainty, with the Supreme Court finding in favour of policyholders in a dispute over whether providers are liable for COVID-19 claims, and if they are covered under disease or prevention of access clauses in business interruption policies. This highlights the importance of clear customer communication. Not only to ease the pressure on businesses trying to understand their policy's fine print during trying times, but also to help prevent any damage to insurers' reputation or revenue.
So, are they covered?
The thirty day clause mentioned above is designed largely to prevent water leaks and protect against squatting or theft. It is rarely an issue with offices in use five days a week. However, the pandemic has turned traditional office use on its head and created uncertainty.
Many companies, already struggling to stay afloat in a difficult economic climate, have had to go to their insurer to find out what COVID-19 means for their policy, as they have had no information on the state of play. In some cases, business owners have even bypassed their provider and resorted to contacting their policy underwriter directly for clarity on how the pandemic impacts them.
Most insurers have fallen into the trap of thinking that it's enough to set up an FAQ page with general advice for policyholders. However, they fail to tailor this information to the different insurance products the provider offers or to update pages as COVID-19 measures change.
Insurers are instead asking customers to contact them with any queries, but with the pandemic affecting most UK offices and call-centres, it is difficult to get a timely response. There are also numerous stakeholders involved, from the insurance provider to underwriters, which can make the process harder. Especially for small businesses without departments dedicated to dealing with insurers and policy compliance.
Proactively communicate with customers
COVID-19 affects the majority of office-based businesses in the UK. With circumstances that are so far-reaching, insurers should reach out to their customers proactively. Proactivity is one of the key attributes outlined by the Chartered Insurance Institute that insurers should prioritise to remove the gap between customers' expectations of insurance products and the reality of what's delivered. This is particularly important during the pandemic, when businesses need clarity more than ever.
A proactive approach could build on what insurance providers are already doing. For example, COVID-19 FAQ pages could be expanded upon, with each insurance product having its own tailored Q&A for policyholders. Insurers also need to ensure their communication strategy changes as quickly as the situation or customer need does.
Any immediate changes to their policy due to the pandemic should be communicated to policyholders directly via their preferred communication channel. This helps put businesses' minds at rest and saves them the struggle of trying to get in touch alongside every other company in their position. The phone line can instead be reserved for urgent claims.
Helping out in trying times
The pandemic has been a trying time for businesses in all industries, and none need to add worries about their insurance policy to the pile of uncertainties they face. While the impact of COVID-19 was unprecedented, it is essential that insurers learn from it. Proactivity must be a priority in customer communications, especially in the face of a global health crisis, natural disaster, or another event with wide-reaching consequences.
Customers should be informed about any changes of policy quickly and clearly, with guidance updated as circumstances change. Not only does this help build customer trust, but makes them feel secure – which is, after all, the reason they took out an insurance policy in the first place.