Insurtech Open looks set to purchase UK's Saga underwriting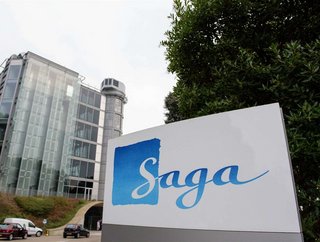 Australian insurtech Open readies to purchase over-50's Lindon-listed underwriting business, Saga, in a deal reportedly worth US$108mn
Reports suggest that Open, the Australian insurtech, is poised to purchase Saga Underwriting - the London-listed underwriting travel and financial services provider for the over 50's.
Industry sources reported that Open has ben in negotiations with the UK insurance solutions provider since last month, and that the move also involved it selling another of its acquisitions, Acromas Insurance Company, to raise the capital to buy Saga.
Saga Underwriting is a specialty insurance company that provides insurance coverage for a range of specialty risks, including energy, environmental, terrorism, and political risks. The company provides insurance solutions for businesses operating in challenging and unpredictable environments, such as emerging markets, where the risk of loss is higher due to factors such as civil unrest, political instability, and natural disasters.
The company offers a range of insurance products, including political risk insurance, which covers against losses caused by political events such as expropriation, war, and civil unrest. The company also provides energy insurance, which covers against losses resulting from events such as oil spills, fire, and equipment failure, as well as environmental insurance, which covers against losses caused by environmental hazards such as pollution and natural disasters.
Saga also has a global presence, serving clients in over 180 countries. The company has a strong reputation for providing tailored insurance solutions and expert underwriting services, and is dedicated to providing its clients with the coverage they need to protect against a wide range of specialty risks.
Open acquisition deal worth US$108mn
Sources also revealed the deal is worth an estimated US$108mn and will be "broadly comparable" to the Saga underwriting unit's net asset value of approximately $102mn.
In a statement last month, the company revealed, "Saga remains committed to providing a best-in-class insurance offer to its customers.The board has looked at the opportunities to optimise Saga's operational and strategic position in the insurance market, in line with the evolution to a capital-light business model and the stated objective to reduce debt.
The statement finished: "It has concluded that a potential disposal of its underwriting business is consistent with group strategy and would crystalise value and enhance long-term returns for shareholders."