Insurtech Ondo secures contract with Topdanmark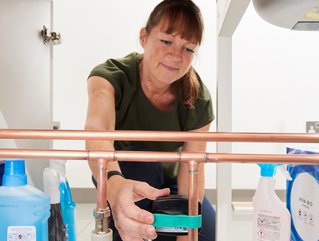 UK Insurtech Ondo has announced a new contract with the Danish insurer, Topdanmark, and plans to serve 20,000 new customers in Denmark
The UK insurtech Ondo has forged a partnership with the Danish insurer Topdanmark, and will launch its services in the country, with an initial expected rollout of 20,000.
The London-based insurtech which launched in 2016, is responsible for the home water leak protection device, LeakBot. The solution notifies customers of a potential home leak within their home water systems before any serious damage has been done, by measuring pressure within the home plumbing system.
Ondo partners with home insurers to protect properties and to provide a more sustainable way than the traditional risk transfer model of insurance.
Speaking about the IoT solution and Ondo's latest news, Craig Foster, founder and CEO, explained, "Insurance is defeatist. It accepts things go wrong, and wastes billions of pounds putting things back a bit like they were before – with a lot of stress and heartache along the way."
Ondo expands services in the Danish insurance market
According to reports, Topdanmark, a Denmark-headquartered insurance company, offered LeakBot to its customers in 2019 as part of an initial trial of the solution. But under the new, revised partnership, and following the success of Ondo's LeakBot system, Topdanmark will increase the LeakBot service to another 20,000 customers in Denmark over an 18-month period, beginning in March 2023.
Foster added, "We start 2023 with great news and a strong commitment to growing our business, by delivering LeakBots to more customers. Increasing the number of households with a LeakBot in Denmark is key to our strategy and the Topdanmark rollout- alongside the previously announced rollout with LB Fosikringar, will provide great opportunity for growth in 2023 and beyond."