Insurtech investments hit quarterly high after 2020 slump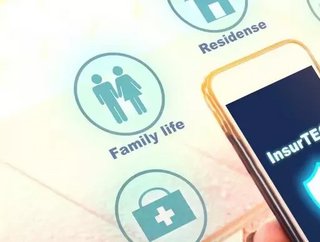 New study shows the number of global investments in insurtech have rebounded since the COVID-19 slowdown...
The global insurtech industry is bouncing back following an increase in investments globally and has hit a new quarterly high according to a recent report.
The data, which was taken from a report by Willis Towers Watson, shows that compare d to 12 months ago, investments in insurtech companies have risen to US$2.55bn globally. 
The first quarter of 2021 has also seen the number of 'mega-rounds' increase, as total funding grew by 180% compared to the same period in 2020. 
The pandemic resulted in a steep decline in investments at the beginning of 2020, but data now points to new investment being driven by P&C-focused companies, which saw a resurrection in investment back in the last quarter of 2020. 
Big insurtech investment in 2021
According to the report, eight companies accounted for more than US$1.13bn in funding during Q1, 44% of the total raised, which is a new quarterly record for the number of mega-round fundraisings of US$100 million or more. 
Mega round participants included Next Insurance, Coalition, Zego, Sidecar Health, Pie Insurance, Clarify Health, Corvus Insurance Agency, and TyTap, all of which met or passed the billion-plus "unicorn" status threshold.
The report also showed a 13% spike in early-stage deals over Q4 2020 along with a geographically diverse set of startup investments including activity in Brazil, Nigeria, Estonia, the UAE and Bangladesh.
Speaking about the increased activity, Andrew Johnson, global head of insurtech at Willis Towers Watson said, "The record level of activity this quarter reflects our industry's ever more widespread willingness to engage and adopt technology, which continues to grow at an unprecedented rate. 
"Technological innovation gains ground only when a community emerges to support it, and COVID-19, more than any other factor, has rapidly accelerated the change that was already well under way. COVID-19 has helped strengthen the narrative, and demonstrably illustrate the results technology can deliver, which are not being achieved at scale."
Johnson explained that the offerings provided by insurtechs need to prioritise intellectual and commercial sense to appeal better to their target market. He went on to say that although technology and innovation is essential, it is practical mechanisms that are driving the industry forwards in the consumer marketplace. 
"For them, the technology itself is the least interesting part of the initiatives," he said. "Unfortunately, a failure to understand these realities, in addition to the general difficulty of entering our industry as a nascent business, means that many insurtechs will most likely never achieve the grandeur of their aspirations."