Insurtech customer experience and why bots alone don't work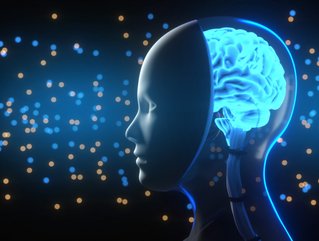 Angus Gregory, CEO of Biomni looks at A fusion of AI and human intelligence has been instrumental in creating an effective hybrid working environment
In the insurance world, chatbots have typically been considered a customer service function. Loaded up with information on an insurer's policies and products, they are able to answer frequently asked questions.

From the title, it might appear I am against the use of chatbots, however, that is not completely the case. Bots have the ability to automate answers instantly, reliably, and accurately. Especially as self-service has become second nature to consumers. Whilst this is the case, bots alone do not work. When they are plugged in and left to operate without someone to monitor the conversations, they can become inaccurate. In addition, if only a couple of people are involved in the initial installation, bias could exist from the person who set the knowledge and language model in the first place.

Furthermore, we need to move beyond the idea of a 'bot' and broaden our understanding of what virtual assistants can do. Beyond customer service, they hold much potential in automating business operations and centralising valuable knowledge.

Within this article, I explain some of the misconceptions around chatbots, why they need human oversight, and how we can transition to using virtual support agents to support internal and external interactions.

Misconceptions on Chatbots

A common perception is that chatbots can be plugged in, fed information, and they are ready to go without the need for oversight. This could have its origins in the fact that many of us have had negative experiences with chatbots in our personal lives. It can be frustrating trying to get the information you need online when your preference is speaking to a human.

Of course, chatbots are often used because they provide 24/7 support, but to run optimally they need to be constantly updated and monitored. In insurance specifically, there is ever-changing compliance and policy info, a single bot will not be able to be plugged in and then always have accurate information.

Instead, chatbots need to be supplemented with more sophisticated artificial intelligence. They need to be constantly refined to increase machine learning so that they better understand the natural language and lexicon the users are employing. Chatbots are more about conversation integration solutions, not just asking a question and getting an answer.

With the right knowledge, these tools can understand the right policies for the right geographical areas and other specifics. This multipurpose self-service machine will enhance not only customer support but business operational efficiency as well.

Bots need human oversight

A chatbot is only ever as good as the knowledge that's uploaded to it. For any insurance chatbots to really be successful, they need to be kept up-to-date by knowledge management moderators. It's these individuals who manage knowledge crowdsourcing across the business, who will feed the system new information and keep questions relevant to the user. Without knowledge management moderators, chatbots are open to bias and inaccuracies. No bot can work without humans who know the specifics of their business.

Using several people from each department is the most successful way to accomplish this. It cannot be left to just a single person or business function, nor do you need to employ one specific person. Spread the responsibility so that knowledge can be shared from every department, so chatbots are as well-rounded and as accurate as possible. This will facilitate cross-departmental collaboration when used internally.

The move from chatbots to virtual support agents

When programming, developers match frequently asked questions with the best suitable solution. But this is not enough in the new world of work. We need to move the conversation towards a focus on virtual support agents. Virtual support agents are in communication with real human beings who have real anxieties over their insurance queries, or real employees who cannot source the information they need to do their job. Calling the technology a 'support agent' or 'assistant' automatically humanises the program.

With human oversight, virtual support agents are programmed to decipher nuances in everyday interactions to understand what is being asked. They can also reply using natural language, delivering accurate answers in a way that is easy to understand because those who have fed the information know the business inside out. To communicate like a human, insurance companies need their departments to step up and share their own knowledge. We need the 'human in the loop' as this will prevent conversational dead ends and frustrations.

Virtual support agents shouldn't need a data scientist to manage them. A simple, low-code, multi-platform solution, like Tenjin, can instantly expand shared business knowledge capabilities without the need for a specific technical manager. Virtual support agents are the most successful when they can be directly managed by those holding the knowledge.

Handheld with a human, virtual support agents can be an exceptional tool for self-service in the insurance industry, both internally and externally. Move beyond the sole question-and-answer perception of bots and towards the multi-function, human-led virtual support agent. Alongside the support provided by knowledge management overseers, support agents can continually 'learn' from users' questions and help them find the best possible solution time and time again.
About the Author: Angus Gregory is CEO of Biomni, the software vendor of Tenjin. Tenjin is a virtual assistant combining AI with a crowdsourcing approach to make business knowledge easy to access, always current and relevant to its intended audience.