Insurtech Breeze secures US$10mn in Series A funding round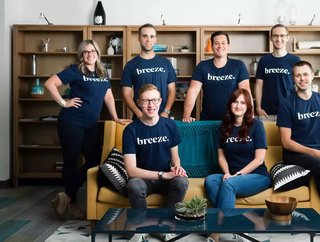 Breeze's funding round was led by Link Ventures and will be used to increase the growth of its disability and critical illness insurance
Breeze has announced it has raised US$10mn in Series A funding. The round was led by Boston-based investment firm Link Ventures and the Omaha Insurtech says it will be used to accelerate the growth of its disability and critical illness insurance, the company's core products. The investment is the largest first round of institutional capital ever invested in a Nebraska-based software startup.
Enhancing Breeze's digital platform 
Northwestern Mutual Future Ventures, Silicon Valley Bank, M25, Fiat Ventures, and Invest Nebraska also participated in raising the finance. In addition to increasing the growth of its insurance policies, the money will also go towards adding new products, carriers, and agents to its digital platform, Breeze claims. 
It is also planning to build out its software development, customer service, distribution, and marketing teams.
Lisa Dolan, Managing Director at Link Ventures, said: "Breeze caught our attention given its tremendous web traffic growth. We were also very impressed by Colin and Cody's deep carrier relationships and their customer-obsessed mentality. We are thrilled to be part of fueling Breeze to become the category leader in disability insurance. 
"The market remains largely untapped, but Breeze can change that quickly with its technology and online platform," she said. 
Over a quarter of 20-year-olds in today's society will become disabled before they retire. However, the U.S. individual disability insurance market remains very small with only around US$430mn recorded in premiums last year.
Breeze aims to prevent this from becoming worse by making disability insurance easier to buy and sell online, the insurtech can grow the stagnant market restricted by carriers and agents who have been selling the product the same way for more than two decades. 
Explaining the reasons why he set up Breeze, Colin Nabity, Co-founder and CEO at Breeze, said: "We founded Breeze to close a glaring coverage gap — specifically, the 51mn working Americans without adequate income protection."
He added that this involved making insurance "more accessible", and that, in the past, disability income and critical illness insurance were "overpriced" and too difficult to obtain. "But we're changing that," Nabity said.