Insurtech in Africa: The next big insurance boom?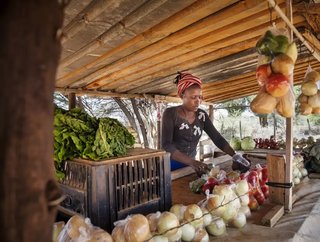 With a CAGR of 7% between now and 2025, and with 57 insurtech startups fully operational in 2021, Africa looks set to be the new emerging market to watch
According to a raft of recent studies, Africa is positioned second only to Latin America in terms of its potential for the insurtech sector. 
This news is born out by the latest data from Statistica, which shows that insurtech, even before the pandemic was steadily taking off in a number of African marketplaces. South Africa alone has 30 active insurtech startups, and neighbouring countries are following suit. Markets are also predicted to grow at CAGR of 7% per annually between 2020 and 2025. 
That's nearly twice as fast as North America, over three times that of Europe, and better than Asia's 6% CAGR.
What insurtech brings to Africa
A recent report on the space by McKinsey also reveals a population that is interested in buying cover. However, until now, the cost of premiums has led to a disproportionately large protection gap in Africa.
Indeed, insurance penetration across the continent remains marginal, with reported premiums per capita currently 11 times lower than the global average.
But as insurtechs mushroom, that bleak picture looks set to change. With a high mobile penetration, a young and increasingly tech-savvy population, as well as increasing numbers of usage-based products or micropayment services, Africa is emerging as a potential insurtech hotspot for startups. 
Furthermore, the uptake of insurtech in developing countries play a crucial role in mitigating the effects of negative financial shocks and in doing so reducing financial vulnerability.
A wealth of research by The Centre for Financial Regulation and Inclusion, the Swiss Re Foundation, Munich Re Foundation, and the United Nations Office for Disaster Risk Reduction have shown the positive socio-economic impact of affordable insurance products. 
Tunde Salako, founder of Africa InsurTech Rising, recently described the market, saying, "We are home to close to 16% of the global population. But the current insurance penetration in Africa is less than 3%. South Africa leads the continent with 17%, Kenya has a penetration of about 2.9%, followed by Rwanda at 1.7%."
He continued, "Despite the low levels of insurance uptake, there continues to be increased interest and focus from major international insurers, reinsurers, and brokers. Giants of the insurance/reinsurance industry are active in Africa, including AXA, Swiss-RE, and Allianz, among others."
International support for insurtech in Africa
Recently, to cement the picture, FSD Africa (Financial Sector Deepening) the UK-funded special developments agency has announced it will launch insurtech accelerator programmes in several African nations to help develop the space.
The first countries to benefit will be Ghana and Nigeria, and it is hoped the scheme will drive innovation and help boost the adoption of insurance within those markets, with a view to expanding into others. 
Usage-based insurance products in Africa
The types of cover that are finding most favour with customers in Africa are usage-based products. These are proving most successful in the auto insurance, gig economy, and fleet-based businesses. 
Other areas of insurtech that are emerging, involve agriculture and embedded policies, where low-income farmers can obtain insurance against climatic disasters such as droughts, disease or flooding, alongside bank loans to support the growth of their businesses. 
Accelerating insurtech in Africa
Speaking about the accelerator programme, FSD Africa's director of risk, Kelvin Massingham, told press that the initiative will follow the same lines as another project the body implemented in Kenya earlier this year, which is partnered with the Insurance Regulatory Authority and cloud solution provider Tellistic Technology Services.
He explained, "At FSD Africa, we are committed to the growth of the insurance sector and are excited to be involved in grooming the next generation of insurance innovators. The insurance industry has been slow to innovate compared to the rest of the financial sector, yet Africa is experiencing a huge protection gap. We are planning to launch the BimaLab Insurtech Accelerator Program in Ghana and Nigeria."
FSD Africa is also working to generate capital via venture funds and grants to early-stage insurtech startups, as well as setting up an online platform where founders can collaborate, communicate and form partnerships, as well as access technical support from a range of industry-leading sources.
Currently, the organisation is collaborating with several insurance regulators including those in Malawi,  Ghana, Malawi, Rwanda, Nigeria,  and Tanzania to create an ecosystem that supports insurtech growth across Africa.
Massingham said, "It is really a peer learning and engagement platform for regulators primarily around regulating for innovation and things like creating insurtech and startup ecosystems, but also on wider issues like ESG (environmental, social and governance). And we're excited to support the development of similar programs like this across the region."
Insurtech innovations in African markets
According to a recent study by Deloitte, the following products and services are taking off;
Peer-to-peer (P2P) insurance:

An insurance model based on a group of associated individuals who pool their premiums together to share risk, instead of paying a traditional insurance provider to insure their risk individually. 

On-demand insurance:

Provides insurance cover on-demand when insurance protection is required. This model is attractive for the gig economy in which users do not own the assets but use them for a limited period. It's also popular in the auto insurance space where usage-based policies provide flexible options for drivers.

Index insurance:

Designed to pay out benefits on the basis of a predetermined index, and therefore perfect for farmers, for example, when poor rainfall levels cause loss of harvest. The model allows quicker payouts because it doesn't rely on slow and expansive claims assessment processes. 
Three innovative insurtechs in Africa
Pula: Created for farmers,

Pula uses insurance and digital products to help smallholder farmers endure climate risks, and improve their farming practices.

Pineapple:

A peer-to-peer decentralised insurer based in South Africa that gives its members fully indemnified insurance coverage

Holland Insurance: A South Africa-based insurance agency selling house, car, business and funeral insurance.
Deloitte's report shows incumbents are still ruling the roost, but insurtechs are being seen as the new and flexible way forward, allowing even low-income workers to have a degree of protection over their incomes, whether they be delivery drivers or farmers. 
Technology is playing a significant role in driving the change, the report concludes that insurtech can, "speed up the time to market for new products, reduce the cost of the service and unlock markets which were previously perceived to be unviable. It is time for organisations to look at how to shape business culture to fully leverage digital technologies and to unlock new opportunities."