Insurtech Accelerant announces new EU headquarters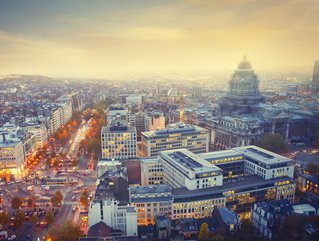 As Accelerant continues to develop and build stronger partnerships with its members, it has announced a new expansion in Europe
Accelerant has announced a European expansion with the opening of its new EU headquarters in Brussels.
A data-driven and technology-fueled insurance platform, Accelerant aims to empower underwriters with risk exchange and data analytics, coupled with long-term capacity commitments.
Accelerant explained that Brussels was selected for its 'geographic location in the heart of Europe, its strong workforce and its deep roots in insurance'. The company has hired a team with further plans for growth in Belgium.
Driving profitable growth for the company
Founded in 2018, the company is using advanced data intelligence tools to rebuild the way that underwriters share and exchange risk. It currently has a focus on the small and medium-sized businesses and specialises in serving a carefully selected and managed network of managing general agents (MGAs), which it calls Members.
Accelerant Insurance Europe S.A. was formed in 2021 with the ability to trade across the UK and EU and is regulated by the National Bank of Belgium and regulated by the Financial Services and Markets Authority.
"Since we launched Accelerant in Europe, we've been blown away by demand for our unique combination of data-driven insight and long-term partnership. We're thrilled to continue to expand in Europe and formally open our doors in Brussels, where we hope to continue to provide our Members with the transparent partnership they deserve in order to continue driving profitable growth," said Jeff Radke, CEO of Accelerant.
Accelerant also serves members in the United States and has a reinsurance company in Bermuda.