Insurers and the price-walking ban: What's the solution?
By Gari Gono, head of solutions at INSTANDA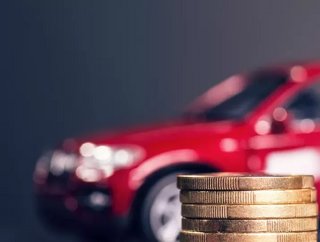 Gari Gono, head of solutions at INSTANDA, looks at how can insurers meet customer demands in the wake of new regulatory moves
Price walking has long been an issue prevalent in the personal insurance sector. The Financial Conduct Authority's (FCA) proposal to remove this pricing practice, effective from January 1 2022, will have a huge impact on the industry and its customers. 
The most significant change will be that the personal insurance sector, which has traditionally been price-led, will have to reconsider other factors to attract customers as margins on price wars will be smaller.
Not only this, but insurers will need to continue to keep up with consumer demands and regulatory changes and bring products to market with greater speed and efficiency. Innovation and new partnerships with technology providers are already playing a huge part in this and will continue to do so, and we see this as a hugely exciting time for the market. 
Insurers will need to price  policies better 
Historically, providers have had the advantage to be able to price risk over the long term, pricing low in the first year, in the hope of recouping costs longer term. But this is no longer the case. The new regulation to remove price walking will require insurers to provide a more consistent price from the first year.
Furthermore, with the financial incentive to switch removed, customers are now likely to stay with providers longer-term, so it is critical they attract, win and retain the right customers. It is therefore crucial that companies better understand their customers, their lifetime value, and their risk. This can be complex, and integration with data enrichment platforms will allow insurers to effectively achieve this, whilst maintaining a good customer buying experience. 
Insurance policies must be easy to cancel 
As part of the regulation, there is a requirement to give consumers easier methods of canceling the automatic renewal of their policy; it must be quick and simple. 
Currently, however, most providers do not offer a simple way for customers to self-manage this. This requirement means providers will need to find ways to quickly offer a digital function to allow customers to cancel themselves, by either building it or outsourcing it. An alternative will be for insurers to expand their own ability to improve customer service efficiency in call centres which would require additional human resources. 
Speed of change and new insurance technology
If changes are required on the insurer's technology due to regulatory moves, insurers need to be able to respond quickly to meet these requirements. By embracing new innovations such as cloud technology, insurers are now able to get new and improved products out to market in days rather than months. This allows businesses to respond to market and regulatory demand quickly. 
Insurers need to build customer loyalty 
The new regulation will see a positive change to current pricing practices, preventing customers, particularly those who are more vulnerable, from being drawn in with competitive prices which do not last, and for loyalty to be penalised. 
It also raises an important question for providers. Can they stand out from the crowd now that price will no longer play the role it once did in winning customers? Providers will have to set themselves apart by ensuring a smooth online journey and flawless ongoing customer experience not only to attract people in but to keep them. 
Customers need to be at the heart of the insurance experience. Embracing digital transformation, innovation and new partnerships with technology providers will be the route to achieve this.
Image credit: Getty 
About the author: Gari Gono is head of solutions at INSTANDA. Previously he was a technology consultant for Deloitte and prior to that, was a solutions architects for Zurich Insurance International. He has a background in computer engineering and 10 years industry experience in IT servicing and insurance.