Insurance broker WTW launches cybersecurity cover for ports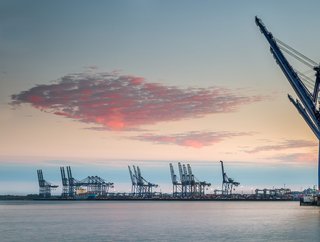 Insurance broker WTW has launched specialist cybersecurity coverage aimed at ports and terminals, designed to meet the 'unique challenges' they face.
Insurance brokerage and advisory company WTW has launched specialist cyber coverage aimed specifically at ports and terminals.

The UK-based firm said that its new cyber solution, CyNav for Ports and Terminals, would help the shipping industry to address "heightened cyber-threat activity and gaps in insurance cover".

It will provide both flexible and tailored cover for business interruption losses – including when they come from IT service providers, first- and third-party property damage, wrongful delivery of cargo, regulatory action and crisis management.

Insurance cover designed for 'specific challenges' of port operators

WTW explained that the new cover would help operators deal with "the specific challenges faced by the industry".
Glyn Thoms, Head of FINEX Cyber (GB) for WTW, explained: "Cyber risks have a different profile depending on the industry sector. We are delighted to launch CyNav for Ports and Terminals, which illustrates WTW's commitment to delivering solutions that are designed to meet the needs of specific industry sectors. The combined efforts of WTW's ports and terminals and cyber teams have enabled us to develop a solution which responds to the risks and concerns that ports and terminals now face in a time of great technological and regulatory change for the industry."

Ben Abraham, CEO Global Marine for WTW, added: "Financial and reputational cyber risk can pose a real threat to port and terminal owners and operators. From listening to and understanding the challenges faced by this sector, we developed CyNav for Ports and Terminals. This cyber solution – complemented by the development of the WTW Ports and Terminals Risk Forum – highlights how our global marine expertise delivers strategic solutions across the maritime industry."

Cyberattacks continue to emerge as a significant risk

It comes at a timely moment for the industry, with cyberattacks on ports and terminals back in the headlines in recent months. In February, oil ports in Belgium, Germany and the Netherlands were targeted by cyberattacks that briefly disrupted supplies.
And in the last 24 hours, the website of the Port of London Authority – the public body that controls access to one of the UK's largest ports – was the target of a suspected distributed denial of service (DDoS) attack which resulted in the website going offline.

As cyberattacks continue to emerge as a global threat, insurers have responded by launching new standalone cover options designed at businesses. They have also made efforts to increase preparedness within industry for hacks and cyberattacks.
Last October, insurer Aon launched Ransomware Defence – a new suite of cybersecurity tools designed to help companies prevent and mitigate against the risk of cyberattacks. The insurer will work with companies to carry out threat assessments, undertake attack simulations and assess a business' readiness for a cyberattack. Highlighting the extent of the problem, Aon said that the frequency of ransomware incidents had increased by "nearly 500%" since 2018 alone.