InsTech.ie:  Ireland's New InsurTech Hub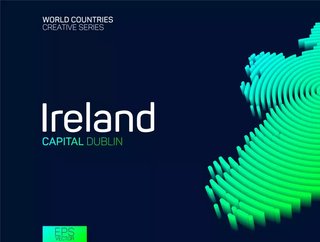 Leading insurance players join forces to promote Ireland as Europe's leading InsurTech hub
Twelve leading insurance players in the Irish insurance sector have joined forces to establish Ireland as an EU hub for the evolving InsurTech industry. 
Called InsTech.ie, the group brings together key expertise from firms, companies, start-ups, and third-level colleges to promote digital innovation and provide a viable customer experience that attracts top talent. 
Ireland an insurtech hub
The insurance sector is a key contributor to the Irish economy, paying €13bn in claims a year while also handling €112bn of long-term savings. The formation of the group InsTech.ie is a means of optimising the insurance forte of Ireland. 
The group's members currently comprise AXA, ALD Re, AA Ireland, Greenlight RE, Insurance Ireland, Laya Healthcare, Unum, SCOR, William Fry, Irish Life, and Insurance Ireland. The group seeks to join hands with other companies and bring them on board in the coming few months.
In light of the recent development, Sean Fleming, Minister of State at the Department of Finance said InsTech.ie was a good opportunity for Ireland because it will encourage a culture of innovation, generate new solutions, enhance the customer service processes and boost overall efficiency.
He added that the group will benefit Ireland in the longer by attracting international InsurTechs to Ireland. 
Insurtech innovation
Gerry Hasset, the Co-founder of InsTech.ie also stated that despite emerging as a top-six market for insurance in Europe, Ireland lags behind its peer countries due to a lack of innovation. Deriving from this concern, he added that InsTech.ie is founded with the aim of fostering local talent as well as attracting leading start-ups to Ireland to augment and benefit the insurance sector.
A recent study conducted by Deloitte's fintech ecosystem supported the prediction that Ireland will become a European insurtech hub over the next few years. The report was commissioned by InsTech.ie to determine best international practices for the team.