Innovation-led insurance transformations to watch in 2022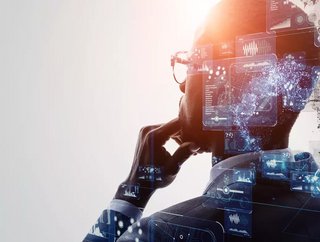 Shantanu Tewari, Head of Insurance Practice for Newgen Software, examines the latest innovations set to disrupt the insurance industry in 2022
Innovation-led Insurance Transformation
By Shantanu Tewari, Head of Insurance Practice, Newgen Software
Technology-driven innovation continues to disrupt the insurance industry landscape.  According to Accenture, insurance is the fourth most susceptible industry globally to forthcoming disruption.
The advances in new-age technologies like AI and machine learning (ML), big data analytics, intelligent process automation, robotic process automation, and more are reshaping how insurance companies operate and bring new products to the market. The use of modern technologies in the industry has enabled insurers to discover novel ways to manage and control risk, decrease cost, interact with customers, and increase efficiency. These innovations are also helping insurers offer new and personalized insurance products and services and changing the way customers buy insurance. 
Despite Advances, Challenges Galore
Over the past 12 months, digital transformation made it to the number one priority list for enterprises across industries, spurred by the unexpected effect of the global pandemic. However, existing challenges in the form of legacy technology have marred the digital transformation initiatives of insurers. Many insurance organisations, despite digital initiatives, continue to witness declining customer loyalty due to high turnaround time, dwindling efficiency due to manual hand-offs, falling profitability due to ineffective fraud management, and rising operational costs.  
Saying No to "One-Size-Fits-All" 
Insurance has always been a business of trust. Insurance providers can no longer apply a one-size-fits-all approach. Today, customers demand more personalization from their insurance providers regarding products, policies, prices, advice, and offers. To deliver a level of customer experience that goes above and beyond the expected, insurers must be prepared to go outside of their comfort zones and from the tangles of legacy technology.  
Disruptive Innovation for Building Momentum
Insurers need to mull over the idea of transforming their existing business model and challenge their operational structure to bring about any real change. But changes are not easy. Below are some of the disruptive ideas that can bring about tangible benefits and take insurers closer to their digital goals.
The rapid rise of the insurer-owned model from the agent-based

model

: New-age technologies make this transition possible by offering hyper-personalized services directly to the customers. 

The focus on risk mitigation rather than prevention

: Insurers need to shift from a reactive underwriting approach to a proactive risk mitigation strategy. For instance, health insurers and auto insurers can partner with third-party data aggregators/manufacturers/service providers for preemptive risk assessment. With data explosion and access to predictive analytics, historical data trends are being replaced by predictive insights for risk assessment. It can be applied to personal risk profiling as well as to broader risk spreading. 
Instant policy issuance:

Single-click insurance purchases can do away with customer wait time. Real-time underwriting capability, analytics, and auto-ingestion, and processing of customer documents can make this possible.

On-the-spot claim approval

: Today, Insurers can leverage technologies like content analytics to analyze claim submissions and upload documents from mobile devices in real-time. Technologies like artificial intelligence and machine learning can handle each case and drive intelligent case resolution without human intervention, and intelligent process automation can streamline the end-to-end claims process while integrating third-party applications for seamless processing.

Highly personalized product offerings

: In this technological evolution, insurance will transition from its present stance of 'identify and rectify' to 'forecast and prevent.' Artificial intelligence helps automate operations and personalizes policies to make them competitive and personalized for every customer. Like AI, predictive analytics can also enable insurers to customize their products and services to fit specific customers' requirements. Predictive analytics can be used to collect various customer data to predict consumer behavior.  Its use can also significantly improve pricing, policy rating, and risk calculations. 
The Growth Crux
"Only those who will risk going too far can possibly find out how far one can go." – T.S. Eliot
The future of insurance looks like one-click insurance purchases, real-time underwriting, faster claims approvals, real-time insights into data and risk profiles, and highly personalized product offerings.  And new-age technologies are paving the way towards this future.  Insurers who have already begun to adopt these technologies will harness new behavioral insights, build innovative products, streamline their processes, and exceed customer expectations.
About the author: Shantanu Tewari is Head of Insurance Practice for Newgen Software. Based in Uttar Pradesh, he is an experienced business consultant with in-depth knowledge of business processes in the Insurance industry. He has also spent 14 years in architecting, designing, developing, and implementing state-of-the-art software solutions for Insurance Industry using a low code application development framework.