Indonesian insurtech Fuse raises $25mn in Series B round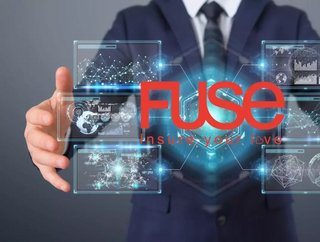 Fuse acts as a distribution channel network to insurance companies across Southeast Asia
The Indonesian insurtech Fuse has announced the results of its latest Series B funding drive that has seen the startup raise $26mn. 
The round, which was led by an undisclosed global fintech fund with participation from existing investors East Ventures, GGV Capital, eWTP and Emtek, will be used to drive forward the company's global expansion. 
More than 60,000 marketers or agent partners are using the Fuse Pro mobile app. The insurtech company has also proven popular with insurance companies, with 40 organisations, including general and life insurance companies, using the platform to offer over 300 insurance products for partners or end customers. 
In the first three quarters of 2021, Fuse also exceeded $70mn in gross written premiums. The company believes it has the largest GWP in Indonesia and Southeast Asia, with more than 460 employees, and branch offices in Indonesia, Vietnam, and China.  
Omnichannel offerings from Fuse
Founded in 2017, Fuse has proved popular in the regional marketplace because it offers insurance companies the chance to connect with each other and the wider ecosystem through its cutting-edge omnichannel platform. 
Fuse's mandate is to enable insurance companies to collaborate with multiple distribution channels and partners. This helps to make insurance services accessible and affordable through the company's mobile technology portal. 
According to reports Fuse uses mobile-ready applications to provide an agent-focused service, B2A broker solution. The Fuse Pro app allows brokers partners and agents to expand options for their customers. The startup also offers B2C and B2B2C (micro insurance and financial institute), which offers digital small-ticket size insurance products, distributing insurance products cost-effectively to end customers by partnerships with e-commerce channels like Tokopedia.  
Growing market for insurtech in Asia
Data shows that southeast Asia's market for insurtech services is rapidly growing. This is due to an increasingly digitally-savvy middle class that is predicted to grow to 350 million consumers with $300bn in disposable income. The region has therefore become popular for insurtech companies.
Reports also suggest that the pandemic has driven forward the digital transformation in Indonesia's insurance industry, which has traditionally been one of the most conservative sectors globally. 
Fuse has said it plans to explore the underpenetrated insurance industry in Southeast Asia, where more than 70% of the population is connected to the internet.
Andy Yeung, CEO of Fuse, explained, "We deeply believe that digital insurance transformation can help more people get protection with insurance, and hopefully, the insurance penetration rate can increase substantially in the coming years in Indonesia as well as Southeast Asia."
He continued, "We are very glad to be recognized by a leading global fintech fund which had looked into most insurtech players in Southeast Asia and decided to invest in Fuse. We are very excited to get access and insights from other fintech and insurtech portfolio companies in this global network."
Yeung added, "The strong interest of global investors reaffirms our current ecosystem approach – using Fuse's technology platform to make insurance more accessible for Southeast Asia's underpenetrated population."