Indian InsurTech SecureNow raises US$6mn in Series B round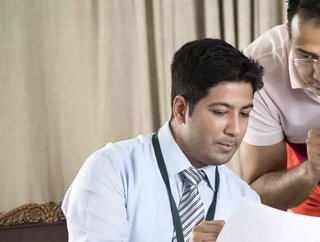 SecureNow generated the funds from APis InsurTech and SelectQuote and will scale its operations in the coming year
The India-based insurtech, SecureNow, has announced it has raised US$6mn in its latest funding round. The end-to-end platform, which is based in Gurgaon, Haryana, currently serves 25,000 small businesses across 150 locations.
The latest finding drive was led by Apis Insurtech Fund I and managed by Apis Partners LLP and Charan Singh, the founder of SelectQuote Inc. 
According to reports, SecureNow, which launched in 2011, looks set to expand its coverage to more than a million businesses by 2025, and fiscal reports show the startup is on track to reach profitability in the next few months.
Company growth during the pandemic
Data shows that during the pandemic, traffic to SecureNow's platform increased as mainstream insurers with traditional processes that require face-to-face selling were unable to operate. SecureNow provided critical covid-specific products, and enhanced its automation services, providing streamlined digitized user journeys. The company also fast-tracked the digital enablement of wellness, OPD, and claims processes for group health insurance. 
The majority SecureNow's customers are SMEs, and the company now enables small businesses to leverage its cutting-edge self-service platform to purchase insurance products. An estimated one out of every seven of these customers currently complete their transaction without any human assistance, a figure that is rapidly increasing month on month. 
Furthermore, the platform is responding to the increased requirements of medium and large businesses and is able to manage multiple corporate insurances, file and track claims using the SecureNow proprietary insurance dashboard. 
The idea is that as companies expand, they buy at as many as eight to ten insurance products. For each product, a firm requires at least three insurers to quote to ensure efficient price discovery. As a licensed insurance broker, SecureNow is able to address these requests seamlessly.
Collaborative partnerships
SecureNow's platform currently covers the full range of commercial insurances, including group health insurance, property, marine and liability covers. It is also a single-entry portal for all insurance concerns for customers, including claims.
In terms of partnerships, both Apis Partners and Charan are highly experienced in investing and insurance firms. Reports suggest SecureNow will use this latest investment to develop its technology platform, bundle value-added services for clients, and increase client outreach.
Speaking about the latest funding round, Charan Singh, founder and CEO of SelectQuote, concluded, "I have closely watched the leadership at SecureNow build the company. I'm delighted to be able to back SecureNow as it scales up to serve the needs of millions of businesses."