IncubEx acquires Insurwave platform for undisclosed sum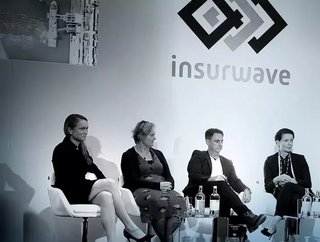 Financial product development firm, IncubEx, is keen to target environmental risk solutions and has acqured the insurtech Insurwave to facilitate the move
A leading fintech company, IncubEx, has acquired Insurwave - an innovative insurtech platform designed to connect insurance buyers, brokers, and insurers, with a specific goal of facilitating the placement and servicing of specialty insurance.
Details of the acquisition remain undisclosed, but IncubEx, which makes financial products in global environmental, climate risk, and related commodity markets, has long been exploring the possibility of entering the insurtech space.
Its focus is the launch of a catastrophe risk trading product, and sources have reportedly revealed the company has investigated products that insurance, reinsurance, and insurance-linked securities (ILS) funds have interest in trading.
Insurwave risk assessment 
London-based Insurwave was founded by Shackleton Holdings Limited and is a client-centric, technology-focused, disruptive company that connects the specialty insurance market. It is also a wholly-owned EY entity.
Founded in May 2018, the innovative startup, which has raised a total of US$6.7mn in funding to date, provides an entire insurance ecosystem solution, serving multinational companies with complex insurance needs.
The deal has meant Shackleton is now a minority shareholder in IncubEx, helping to support Insurwave through its next stage of growth.
To date, the insurtech has been primarily focussed on the global marine insurance markets and demonstrated the value of its technology across the industry.
Now it is part of IncubEx, Insurwave has the opportunity to expand into other leading geographics and business lines, including Liability, energy and property, property.
IncubEx insurance founder history
The news that IncubEx is moving into the insurance business should come as no surprise for those who know the company's history. IncubEx founder and chairman, Neil Eckert, is an insurance and reinsurance entrepreneur and is also co-founder and chairman of Conduit Re. He also previously also founded Climate Exchange plc, which resulted in the launch of IFEX catastrophe futures. 
As the focus on ESG directives increases, fintechs are turning to climate-related financial products as well as climate risk, from a functioning insurance marketplace perspective. 
It will be interesting to see how Insurwave evolves and also how that could tie into Conduit's future as well, given it could potentially develop into a clear route to access risk for the reinsurance company.
Experts suggest IncubEx could embrace the insurtech space wholly, by creating transparent, tradable insurance risk-related products in the crisis, climate, and P&C space. 
Fintech and insurtech joint products
Speaking about the Insurwave acquisition, Eckert explained, "Our view is that insurance and climate risk are becoming inextricably linked. The sector will continue to see expanding opportunities as a result of climate change with increasingly complex supply chain risks in the corporate and captive markets."
He continued, "Our clients will need solutions to manage their transition to net-zero across insurance and financial markets and it is critical that we provide the technology to focus on connecting them with brokers and the markets."
David Power, CEO of Insurwave, added, "Large scale insurance buyers are demanding technology that provides a simple and transparent solution for understanding their exposures and connecting with their insurance markets. Clients require platforms that openly integrate with internal systems and external data. We are excited to see a genuine transformation for insurance buyers, brokers and insurers by embracing the Insurwave platform that connects to their exposures, contracts, and markets today."