The importance of data governance for insurers
By Kate Cordell, Senior Account Director of Insurance at Expleo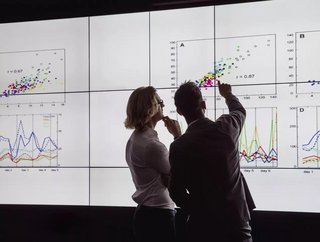 The risks associated with poor data management have escalated as companies collectgreater amounts of data are collected than ever before, says Kate Cordell
The insurance sector is in a state of flux. Hard market conditions, stakeholder expectations, and regulatory changes are driving a modernised approach to how data is managed, consumed, and used as an asset. IFRS 17, a new International Financial Reporting Standard comes into effect in January 2023.
While Solvency II and GDPR have driven the initial shift to ensure data quality and Governance are managed better, IFRS 17 and IRFS 9 will significantly increase pressure on firms to manage larger volumes of data, to more stringent quality requirements and timelines.
As a result, insurance companies must review their data strategies to not only meet initial regulatory needs but to ensure it is fit for purpose for the long term as the market becomes more competitive than ever.
The risks of poor data management
Good data management is essential for businesses: it allows the harvesting and maintenance of reliable data, on which decisions can be made and sustained. Compliance with regulation and international standards is underpinned by solid data governance structures, ensuring data is accurate, timely, and complete in avoiding penalties and fines.
Moreover, as clients and stakeholders of digital markets become increasingly aware of data rights and regulations, expectations of how data is handled have grown – risking reputational damage when those expectations are not met.   Implementing a data strategy is a journey, which starts with a belief in the importance and value of data.
In the worst-case scenarios, poor data management strategy can result in the Information Commissioner's Office (ICO) charging a fee following a data breach, which is often followed by a drop in customer trust and even an impact on shares. For example, when British Airways[1] suffered a data breach last year due to inadequate data management, it faced a £20 million fine for failing to protect the personal and financial details of more than 400,000 of its customers – likely impacting customer trust and perception.
For insurers who rely on a high volume of accurate, fresh data to process operations; as well as a happy customer base, a slack approach to data management is not an option. Instead, they need a strong data governance strategy and associated tools and solutions to implement it. 
The importance of data ownership
Ownership of key functions and processes is critical in most organisations, yet the application of these roles and responsibilities to data is often immature. The first step to improving data governance practices is understanding who is accountable for the data asset, and objectively measuring the level to which data quality requirements are understood, measured, and managed.
When this ask is something that is above a team's skill set or understanding, employees may avoid taking responsibility for fear of consequences should they make a mistake. Tackling this involves leadership, education, and technology to be put in place as part of implementing a strong data strategy.
Empowering employees to take responsibility
Ultimately, achieving successful data management requires a cultural shift within the organisation and this change will often involve the implementation of new technology and frameworks. Employees need to feel empowered to have authority over the data: being able to confidently input, manage and resolve any data issues is key, and this can be done through training.
Utilising a third-party vendor to help manage data governance will help to minimise fear and instill the confidence that employees need to comply with the regulations. At Expleo, we educate organisations by sharing our in-house understanding of insurance business and finance, helping them to move through the cultural shift by providing an objective, independent and quality plan. By operating as the middle ground, we bring our clients up to speed and make sure they are comfortable while allowing more accurate data analysis and support for decision making.
It is also important that teams understand and buy into the standardisation of the data to not only comply with new policies but to ensure they are future-proofing the business. Often, we find that different departments within organisations work with their own software and systems and don't communicate with each other – thereby missing the opportunity to collaborate on projects and corroborate ideas.
Act now to reap the rewards
Beginning a data governance project on this scale can feel insurmountable, but organisations don't need to tackle it alone. By bringing a trusted partner on board, insurers can lean on their tools and experience to ensure success.
The benefits of best practice in data governance for insurers cannot be overstated – there are cost savings and risk reductions to be had, and ultimately organisations can gather clear insights from which better business decisions can be made. As new standards begin to appear on the horizon, insurers need to remember that robust and effective data management will influence the future of their business – and those that act now will reap the rewards.