Igloo expands insurtech into the Philippines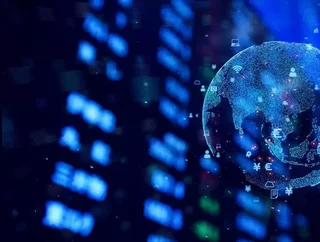 Igloo (formerly Axinan) has reportedly partnered with Union Bank of the Philippines and finance platform Akulaku to expand into the Philippines...
(formerly Axinan) has reportedly partnered with and finance platform to expand into the Philippines.
Based in Singapore, Igloo's infrastructure is powered by AI (artificial intelligence) and Big Data, enabling it to provide bespoke policy offerings which are both more affordable and better suited to customers' needs.
The company's technology is based entirely in the cloud, allowing for enhanced scalability, market development and product diversification. Igloo's platform centres on four core aspects:
APIs (application programming interfaces) for easily integratable insurance products.
Seamless onboarding through a KYC (know your customer) workflow.
Real-time risk assessment model which allows for dynamic pricing.
Smart-claims management system.
Insurtech continues to grow in the APAC region
Following on from our where we tracked the upwards surge of insurtech in the Asia-Pacific (APAC) region, Igloo and its partners' decision to accelerate expansion plans appears to be well-timed. As Harshveer Singh, Partner at Bain & Co, remarked:
"It's a much younger region, and the adoption of e-commerce and digital has been incredible. Openness to tech brands, supported by very friendly, benign regulators who are creating sandboxes for experimentation to happen."
Raunak Mehta, Chief Commercial Officer at Igloo , "In this technology-driven era, Igloo sees the need for the transition from a traditional insurance industry into a digital-driven insurance ecosystem. People today are exposed to highly personalised experiences driven by data, and their experience with insurance products should be no different.
"Our digital-first approach, growing product portfolio and best of practice learnings from the region can help to increase insurance awareness and provide Filipinos with access to affordable insurance that addresses their needs and bridges the insurance gap in the country," he said.
Still a young company (it was founded in 2016), Igloo has progressed rapidly following the conclusion of its US$16mn Series A funding round in late-April 2020. Wei Zhu, Founder and CEO, that a digital-first strategy was integral both for the company and the industry generally:
"We see that digital insurance is on the rise in Southeast Asia, and we believe that Igloo, with our digital-first approach and expansion of our product portfolio into personal health, accident and other related products can help fill those gaps and address consumers' needs for personal well-being."