Howden Group sees 48% increase in revenue in 2021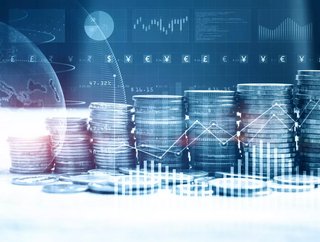 A leading international insurance group, Howden Group, has announced its financial results for the year ended 30 September 2021
Howden Group, a specialist insurance broker, has increased its revenue by 48% in the 12 months to 30 September 2021 to reach £1,148mn, according to the firm's 2021 full-year financial results it has published.
In 2020, the broking group's revenue amounted to £777mn. The improved 2021 figure was "anchored" by organic growth of 19%, the firm said, up from 6% in the previous year.
Howden has firmly strengthened its international footprint. The group noted its balanced geographical business model, demonstrated by its revenue split of 31% UK, 25% Europe, 19% North America, 4% Latin America, 14% Asia Pacific, and 7% TMEA (Turkey, the Middle East and Africa)
The company deepened expertise and presence in new and existing markets, including Spain, Italy and Mexico and a start-up platform in Switzerland.  Investments in Estonia, Belgium, Norway, the UK, Hong Kong and Bermuda were made post-period end. Other international activity included the launch of a retail broking operation in Australia, New Zealand (post period end), Italy and the opening of an office in Reykjavik, Iceland.
Providing insurance needs to clients across the globe 
Alongside its financial and M&A performance, Howden emphasised other key highlights including its ongoing attraction of market talent, which saw almost 1,500 people join the group, taking its total employee headcount to around 10,500. 2021 also saw the group enhance its long-term capital model and position, welcoming Hg Capital through an initial £500mn investment.
Commenting on the results, David Howden said: "Twenty-eight years after we were founded in the UK, our patient, long-term approach to wait for the right partners to build out the business in our home market has paid off. Joining with A-Plan and Aston Lark will take us to a leading position in the UK broker market."
"This financial year has been characterised by signing some of the largest and most transformational acquisitions in our history: Align Financial Holdings in the US cemented DUAL's position as the only MGA group operating across 19 countries with a diverse product spread and over $2bn GWP." 
As the Group enters 2022, it is confident in its ability to serve clients against the backdrop of a hard market, the undeniable effects of climate change and the rise of cyber risks are but a few of the challenges the industry faces and must move quicker to address.