How insurers build digital trust for themselves and others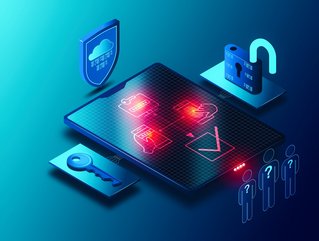 Swiss Re's Group Chief Digital & Technology Officer, Pravina Ladva examines the challenges surrounding digital trust in the insurance industry
Most companies nowadays rely on digital trust to engage with consumers, and this is no different for insurers. Within a sector so built on trust, if your customers don't trust online interactions with your company, then you're unlikely to have their business for very long.
Swiss Re Institute recently undertook a study which uncovered numerous misconceptions about what actually drives digital trust. For example, one might expect a link between digital trust and the strength of digital security legislation. What the Institute actually found was that, while a basic level of regulation increases trust, past a certain point, it will not necessarily increase by adding further levels of rule-based protocols.
There's no silver bullet to building digital trust, but there are certainly several factors that can help to bolster people's confidence.
Let me highlight three.
'Ideal' societal breeding grounds for trust to grow
At the macro level, there are environmental factors, such as social-economic conditions and governance, that fuel digital trust.
The Institute study and other studies by Swiss Re indicate that countries with higher levels of digital trust usually exhibit one or more of the following cultural characteristics: greater levels of innovation, higher incomes, and better overall governance.
Although there is no single way to achieve the ideal environmental factors for digital trust, it's clear that certain social characteristics are more conducive to it – and insurers can help by supporting the right policies.
Finding ways to help others build trust
Insurance already helps build trust in several sectors across society, from road traffic and health to natural catastrophes and supply chain management. Now the industry is making its first steps into digital trust, most notably with cyber security products.
Cyber is the most obvious point on the digital value chain where insurers can seek to create trust. Insurers can consider incentivising "cyber hygiene" within organisations and among individuals; they can promote best practices; and they can encourage the use of third-party security firms. Enhancement of cyber hygiene will improve insurability and cyber resilience, and may make cyber risk more easily underwritten. At the very least, cyber insurance can help to put a price tag on the risk to encourage customers to better manage it.
Insurers' contribution to the cyber resilience of businesses is an important step towards establishing digital trust. Our analysis finds that there is a strong positive correlation between cyber preparedness and digital trust, suggesting that countries that invest in cybersecurity policies, legislation and outcomes do experience greater levels of digital trust within their economies.
Apart from cyber coverage, there are other solutions to secure trust in the digital space. For example, Swiss Re Corporate Solutions recently teamed up with Hitachi to provide a digital risk cover for automated manufacturing processes. Elsewhere, there are insurers specialising in covering partially automated cars, and there are now players covering risk-facing robotics. This can make a huge difference to trust levels in those industries.
Individual consumers can benefit, too, from insurance solutions for personal digital risks such as online financial fraud, identity theft, social media liability, cyberbullying, and smart home malware attacks. Such products may cover financial losses, legal and restitution costs, counselling expenses, or IT consultation costs.
Opportunities in the insurance value chain
Third, the insurance industry can increase digital trust in the industry itself. Importantly, digital trust comes at many points of the insurance value chain. It can involve product design; sales and distribution; underwriting, pricing and risk assessment; and claims.
Being persuaded to buy insurance digitally is one thing; making sure individuals have sufficient information to judge coverage needs appropriately is another. A rich digital user interface and high-speed digital interaction may initially impress consumers, but accelerated purchase journeys also risk individuals not fully understanding what they are buying and are covered for. This protection gap may reveal itself only downstream when claims are filed.
It is important to balance sharing relevant information with the need to simplify the purchase journey. Behavioural design plays an important role in finding the balance between how much information insurers need versus how much consumers are comfortable disclosing. Digital design, led by behavioural science, can engender trust and nudge users to make more informed choices.
Another important contributor to the comfort of customers is transparency – here, digital technology is a game changer. Insurers can design interfaces that allow customers to access, track and manage their transactions, claims, and policy updates at any time at the click of a button.
Ultimately, trust and transparency are a two-way street that benefits from customers sharing data on aspects of their lives, such as health, exercise, or driving habits. While such an exchange can be incentivised initially, ultimately these relationships should be based on a foundation of digital trust.
Digital trust is difficult to gain and lost quickly – but is arguably among a company's most valuable intangible assets. Let's face the challenge.

About the author: Pravina Ladva has been Swiss Re's Group Chief Digital & Technology Officer since 2017. She started her career at Abbey National/Santander, joined Barclaycard in 2008 and held various roles including COO Digital Marketplace and CIO Barclaycard Business Solutions. During this time, she led B2B and B2B2C technology and change teams, as well as the build and launch of a digital marketplace platform in the UK.