How Buckle is addressing gaps in conventional policies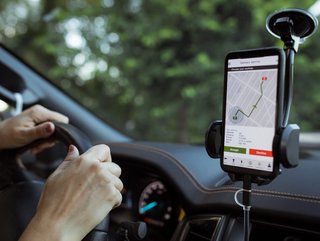 We take a look at Buckle, a digital services company, that aims to make insurance affordable and easy to obtain for rideshare and delivery drivers
Founded in 2017, Buckle is making insurance affordable and easy to obtain for rideshare and delivery drivers by addressing gaps in conventional policies that leave gig workers underinsured.
The company uses non-traditional data sources, including driving track records crowdsourced from thousands of trips, to price insurance policies, giving gig drivers access to affordable and appropriate insurance protection. Buckle also partners with firms that support other transportation audiences to align the efforts of stakeholders across the insurance ecosystem.
Expanding insurance coverage
In 2019, Buckle launched its core rideshare insurance policy that combines personal and commercial coverages. In 2020, the company announced the acquisition and recapitalisation of Gateway Insurance Company (Gateway), and in 2021 acquired and recapitalised American Service Insurance Company and American Country Insurance Company to obtain the 49 state insurance licenses the company is utilising today.
Through Gateway, Buckle is expanding insurance coverage to include transportation network companies (TNCs) and delivery network companies (DNCs), as well as traditional taxi, limo, and livery businesses.
Over the past three months, Buckle has successfully extended all expiring reinsurance with its reinsurers in addition to adding a key new reinsurer.
"We are proud of the breadth and depth of our ongoing reinsurance partnerships. These renewals speak to the strength of Buckle's business model, the value our reinsurers see in our approach, and the expertise we bring to the table," said James Camerino, head of strategic partnerships for Buckle.
A recognised insurance provider
The company has recently announced that it has won ClearlyRated's Best of Insurance Award for providing 'superior service to its gig rideshare and delivery driver members.'
ClearlyRated's Best of Insurance Award recognises insurance providers that have demonstrated exceptional service quality based exclusively on ratings provided by their clients and employees.
"We are proud of Buckle's mission, which is solely focused on helping gig rideshare and delivery drivers succeed," said Dustin Walsey, co-founder and President at Buckle. "By providing gig auto insurance that covers personal, rideshare, and delivery driving in one affordable policy, we help our members protect their most valuable asset, their car, around the clock. We are delighted to hear directly from our insurance members that they are pleased with Buckle's product offering and customer service. We are honoured to be recognised for our efforts by ClearlyRated."