Honey announces growth strategy details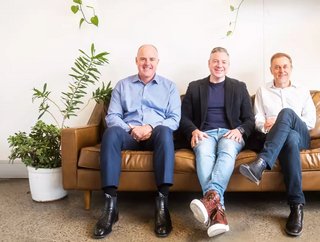 The home and contents insurer Honey received US3$mn in investment from AGL
The Australian home and contents insurtech Honey, has announced its growth strategy plans following a US$3mn investment injection from AGL.
The company, which uses smart home technology sensors and AI to calculate and proactively detect home damage, such as flooding, fire damage, and theft, says the new investment funding from AGL presents the company with an 'incredible scale' opportunity.
Currently, AGL services approximately 28% of Australian households and took the decision to invest in Honey, which offers a unique product set to customers who are involved with building a new home or renting a property. 
Honey, which was founded in 2017, launched its smart home contents insurance arm earlier this year, following the securing of $15.5mn in investor seed funding from its underwriter partner, RACQ. Other investors in the insurtech include AGL, Afterpay, Airtasker, and Eisen.
Earlier this month, the insurtech also formed partnerships with RACQ and the SSP Insurance Platform (SSP), a global provider of tech systems and solutions across the general insurance industry.
Honey mitigating risk
According to data released by Honey, an estimated 50% of home claims are avoidable. The company's research shows that by utilising in-home sensor technology, customers can predict potential problems and address them before they develop,  significantly reducing home claims incidents.
In June Honey launched an innovative home and contents insurance product offering $250 smart home sensors to detect preventable incidents, such as fire, water damage, and theft.  For example, the sensors look for leaky water pipes, smoke, and open garage doors. 
Speaking about the latest developments, Honey Insurance founder and CEO Richard Joffe, explained, "This is only the beginning of many unique and joint offerings to come. We couldn't be happier to have a more aligned partner to be our first to market with."
Joffe, who named the insurtech Honey because he believes Australians "deserve a sweeter deal" when it comes to home and content insurance. His sentiments were echoed by John Chambers, AGL's Executive GM Future Business and Technology, who said, ""We have seen the success of smart home technology overseas and believe that it is an untapped and growing market here in Australia."