Hoggo raises US$13.1mn in latest funding round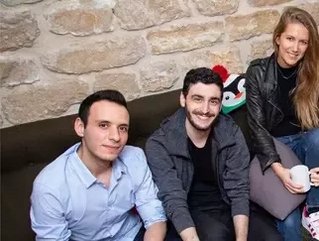 French insurtech Hoggo simplifies company health and risk policies
The Paris-based insurtech Hoggo has raised $13mn in its latest funding round led by Partech and with participation from Global Finance Capital (GFC).
The health and risk contract management startup which was launched in 2018, will use the injection of capital to expand its services. It currently operates with over 40 insurers and collates and compares an estimated 3,000 group insurance offers. 
According to reports, Hoggo specialises in group health and risk insurance for SMEs - a sector with a market valuation of over $40.5bn in France. 
The insurtech's core offerings include optimising and streamlining the health and risk contract management through a single platform, regardless of the insurer involved. 
The company has expanded massively over the past 12 months due to more insurance administration requiring digital handling so that claims can be managed. Data also shows Hoggo tripled the number of its policyholders in 2020.
Hoggo's collective, automated insurance platform
Hoggo says the aim is to bring all participants together into one portal so that admin tasks can be automated, exchange of information can be quickly facilitated, and enabling clients to reduce the time frame via the granular analysis of data, "by 10 and save an average of 25% on their contracts."
The company has also released statements saying it intends to become the 'leading platform for the distribution and management of health and risk insurance'. 
According to investment partner Partech, Hoggo now supports 2,000 firms, HR managers and business owners who manage administrative and regulatory management.
The platform is popular because it enables users to find the best price and guarantee through a free marketplace.
Speaking about the latest funding round and the company's plans, Hoggo co-founder and CEO Anna Rossin explained, "SMEs and employers are overwhelmed with time-consuming administrative tasks that prevent them from focusing on developing their business.
"We created Hoggo to save them time and free their minds while ensuring they pay the optimal price for their insurance."
Lyon-based pharmaceutical company AlisPharm CFO Xavier Rostan said, "We wanted a more modern, simple approach. I chose Hoggo because everything is made easy for everyone, the comparison of offers is clear and the steps are done in a few minutes. 
He added, "What's more, they ensure that our employees benefit from the best guarantees at the best price every year."
Image credit: Hoggo