Hiscox names former Allianz UK CEO Jon Dye as its new UK CEO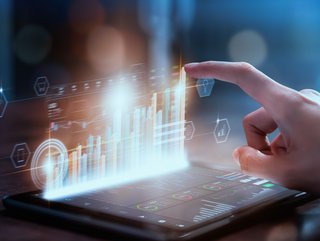 Global insurer Hiscox has appointed former Allianz UK leader Jon Dye as the new chief executive for its UK business, to help drive it to a greater scale
Hiscox, a specialist global insurer, has announced the appointment of Jon Dye as its new UK CEO, effective September 2022, subject to regulatory approval.
In his new role, Dye will be responsible for leading Hiscox's flagship retail business in the UK. Hiscox UK has a track record of profitable growth driven by long-term broker relationships, a distinguished brand and deep expertise in digital distribution and algorithmic underwriting. Jon will continue to build on these strengths and bring in new capabilities to help drive the business to a greater scale.
Hiscox's ambition is to be a respected specialist insurer with a diverse portfolio by product and geography. It believes that building balance between catastrophe-exposed business and less volatile local specialty business gives it opportunities for profitable growth throughout the insurance cycle.
The Hiscox Group employs over 3,000 people in 14 countries and has customers worldwide. Through the retail businesses in the UK, Europe, Asia and the USA, it offers a range of specialist insurance for professionals and business customers as well as homeowners.
A recognised leader bringing in new opportunities
Jon has held a number of senior roles within the industry, most recently as CEO of Allianz UK for eight years – leading businesses with a collective nine million customers. He also served as Chair of the ABI between 2019 and 2021, and as such has driven industry collaboration on issues including the industry's response to the pandemic, FCA fair pricing review and climate change.
Commenting on the appointment, Group CEO Aki Hussain said: "Jon is a recognised industry leader with solid CEO experience and a fantastic track record of building sustainable, profitable businesses. I very much look forward to working with him as part of our Group Executive Team, as we look to realise the vast opportunities ahead. I would also like to thank Stéphane Flaquet, our Chief Transformation Officer, for caretaking the role so diligently in the interim."
Dye added: "I'm really looking forward to bringing my energy and expertise to Hiscox UK – which at its core is a great business with a well-established brand. I have admired Hiscox for many years and now I have the opportunity to contribute to its next chapter which is personally incredibly exciting."