Hippo and Socotra: Insurtech Companies Announce Partnership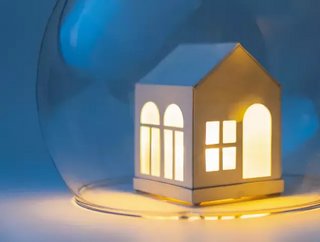 Insurtech companies Hippo and Socotra announce a new strategic partnership to accelerate their efforts to make insurance a better product for all consumers
Hippo and Socotra, two companies in the insurtech space, announced a strategic partnership.
Hippo is known for its home insurance products, while Socotra is known for its insurance technology platform. The two firms will collaborate to offer homeowners association insurance in new areas.
Hippo will use Socotra's platform and open APIs to give product customers accurate insurance rates and tailored coverage.
"Since launching our HOA product, we have seen strong market demand for insurance policies that work in conjunction with homeowners or condo insurance. To meet that demand, we've developed a modern product that includes expanded coverage, customer support, and empathic claims concierges," said JoAnne Artesani, VP of Commercial Lines at Hippo.
Partnering with third-party technology suppliers presents both opportunities and threats
For Hippo, the opportunity is to access Socotra's technology and platform, which will help it quickly develop new products and enter new markets. The threat is that Socotra could become a competitor in the home insurance market.
For Socotra, the opportunity is to gain access to Hippo's distribution channels and customer base. The threat is that Hippo could develop its technology platform and compete with Socotra in the insurtech space.
There's a lot of power in collaboration
Despite the opportunities and threats, however, there is always power in collaboration. In this case, Hippo and Socotra are pooling their resources to take on bigger competitors in the insurance space.
The two companies see the partnership as a way to bring innovation to the home insurance market. They can bring products and services to market quicker while providing better value for customers by working together.
"I've long been impressed with Hippo's powerful mission to bring insurance into the digital age," said Dan Woods, CEO of Socotra. "To date, the Hippo team has demonstrated a clear vision of how to leverage technology and data to improve customer experiences. I'm pleased that Socotra is helping to accelerate Hippo's efforts as they continue to make strides into commercial insurance."
The bottom line
As Hippo's offering continues to scale across the USA, with a solid presence in 16 states already, it will be interesting to see how the company's partnership with Socotra develops.
"Through Commercial Lines expansion, we are building a suite of highly tailored policies that supports product diversification, accelerates growth across new sales channels in more states, and reaches new customer bases for personal insurance lines. By partnering with Socotra, we're able to bring our innovative approach to life and improve our speed-to-market for each state and product launch," added JoAnne Artesani, VP of Commercial Lines at Hippo.
It will be interesting to see the impact of this partnership on both companies and how it plays out in terms of their business strategies.
***