Hedvig raises US$45mn in Series B funding round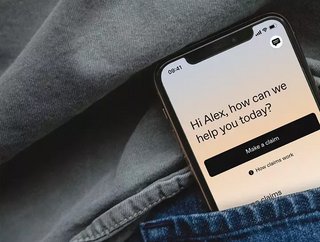 The Nordic insurtech Hedvig will use the capital to advance its European presence
Hedvig, the Nordic neo insurer headquartered in Stockholm, has announced the results of its Series B funding drive, in which the insurtech raised $45mn.
The round was led by Anthemis, with participation from existing investors including Cherry Ventures, Obvious Ventures, CommerzVentures, Swedish Novax, Nineyards Equity, Jonas Kamprad and Mathias Kamprad.
Prior to the Series B round, Hedvig raised a total of $23mn and successfully secured partnerships with SCOR and Hannover Re, two of the world's largest reinsurers.
Hedvig full-stack carrier
Launched in 2017, Hedvig is a licensed full-stack insurance carrier and has developed into a cult brand among the younger generation in the Nordics. An estimated 40% of the insurtech's policy growth has been tracked as organically generated mainly via word-of-mouth recommendations. Hedvig attributes this success to its stellar service and ultra-fast claims handling.
According to reports, the company has a customer base of 70,000 people across three markets, the majority of whom are under the age of 30. In 2020 Hedvig expanded its gross written premium two-fold and maintained an NPS score ten times higher than the industry average. 
Hedvig growth strategy
The latest funding round is expected to accelerate Hedvig in its European expansion agenda. The company also has plans to launch in its fourth market in the coming months outside of the Nordics.
Speaking about the insurtech's strategy and recent funding round, Lucas Carlsén, CEO and co-founder of Hedvig, said, "We have created an insurance experience based on the younger generation's on-demand expectations. Integrated in our home insurance is something we call "clumsiness" insurance. 
"We've got your back, even if the damage was caused by your own blundering. And when you need us, you only need to submit a simple voice message to receive assistance within minutes."
He added, "We love to spoil our members and to see how word is spreading. Anthemis' deep understanding and experience of both financial technology and insurance make them the perfect ally as we scale this proposition across Europe."