Health: Bupa Arabia invests in Global Ventures Fund II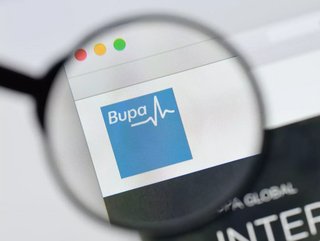 Health insurance company Bupa Arabia acted as a strategic partner to the funding drive for Global Ventures
Bupa Arabia has invested in the UAE-based international venture capital investment firm Global Ventures as part of its Venture Fund II drive. 
The health insurance provider, which is a strategic partner to Global Ventures, is a major player in driving forward the region's healthcare insurance ecosystem and is already heavily embedded in Saudi Arabia. The company recently received the regulatory approval to establish Bupa Arabia Ventures, the first healthcare corporate venture capital firm focused on investing in disruptive technologies in the region and beyond.
Global Ventures is a UAE-based international venture capital firm, investing in founders and startups scaling across emerging markets. Global Ventures also backs international founders that are leading growth-stage companies and using technology to transform emerging markets.
The investment into Global Ventures by Bupa Arabia is part of the company's long-term plan to take part in disruptive healthcare and insurance technologies, as well as several targeted growth sectors. The company also recently announced receiving regulatory approvals to launch Bupa Arabia Ventures; which will scale its investment portfolio in technology companies.
Global Ventures technology focus
The drive is the second fund to take place for Global Ventures. It is heavily focused on technology companies facing critical needs and demands in newly scaling industries. The VC continues to be a leading provider of capital and value creation for start-ups in the region, and has recently increased its focus on Digital Health.
According to reports, to date, Global Ventures has invested in 44 companies, across 10 markets, using capital from its two funds. 
Speaking about the new investment, Noor Sweid, Founder and General Partner of Global Ventures, commented:"Global Ventures' Fund I has been a great success, and we are delighted to welcome Bupa Arabia to Fund II, and also join us in a deeper, strategic partnership. Bupa Arabia shares our outlook and ambition on the Digital Health sector, and its potential for technology and innovation to deliver long-term economic benefits particularly in emerging markets."
Bupa Arabia's CFO, Nader Ashoor, added, "We are excited about Global Ventures' Fund II prospects. We are quite pleased with Global Ventures governance, capabilities, investment approach and track record, and look forward to activating our strategic partnership in the new future."