Greater Than partners with Covercube to launch freemium app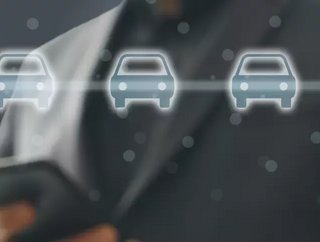 Covercube has launched a freemium app for usage-based car insurance in the US in partnership with Greater Than
Greater Than, the insurtech that predicts accident probability per driver in real-time, has in partnership with the MGA Covercube, tailored a freemium version of the UBI app that allows motorists to try the app and its dynamic pricing function without any commitment. 
By driving with the app, motorists will see how much they can save on their premiums by driving smarter and safer.
Incepted in 2021, Covercube brings over 20 years of management experience in the P&C space with emphasis on the growth of the independent agency distribution channel. CoverCube's pricing allows independent agencies to compete with captive carriers and direct writers by offering an alternative to traditional and out-dated pricing methods.
"We're very excited to launch this extraordinary free offering for all US motorists. By just using a smartphone and the Covercube freemium app connected to their car, we give everyone the opportunity to find out how much they actually should be paying for their car insurance," commented John Crispi, founder and CEO, Covercube.
Using advanced AI for more information 
When the user connects the Covercube app to their car and starts to drive, they will get real-time feedback on their risk level score and energy consumption. As a result, they will learn how to influence their insurance premium by adopting a safer and smarter driving style with a lower carbon footprint.
"As dynamically priced insurances are booming in the US, we are well-positioned to bring AI into the equation. If we truly aim to lower accidents and fatalities on the road, traditional telematics won't do the job. However, advanced AI brings in new layers of information, proven to decrease both accidents and carbonisation. We're very proud to bring this technology to all auto insurance consumers in the US." said Johanna Forseke, Chief Business Officer, Greater Than. 
Greater Than was founded on the idea to develop AI technology that could predict risk and understand car drivers' impact on road safety and energy consumption. The company's AI technology holds seven patents in the US. The AI technology trains constantly on new and billions of historical driving patterns whilst assessing the driving risk and CO2 emission in real-time. 
The Covercube freemium app is nonbinding and offers complimentary driving support for motorists eager to learn how to drive more energy-efficient, eco-friendly and safe.