Global insurtech industry to be worth US$169bn by 2026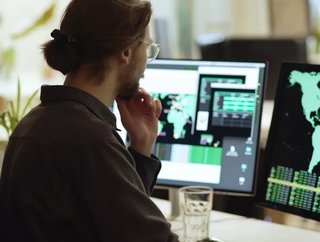 The pandemic has driven the market growth, according to the latest Global Market Trajectory and Analytics report
The global digital insurance platform market will be worth US$169bn by 2026, according to the latest predictions, reports suggest. 
Data gathered to produce the 2021 "Digital Insurance Platform - Global Market Trajectory & Analytics study shows the COVID-19 crisis has accelerated growth in the sector to a CAGR of 9% over the next five years. 
Driving growth factors include companies swiftly adopting digitisation as a method to boost business and serve customers in a climate that only allows for digital interaction and remote services. 
The report shows that insurers have made way for new business models and new streams of revenue and at the same time deliver a unique, yet seamless digital customer experience. 
Some sectors will also experience more growth than others. The US market is estimated to reach US$34.3bn in 2021, while China is forecast to reach $21bn by 2026. The US currently accounts for a 31.68% share in the global market. China, meanwhile, is the world's second-largest economy and is trailing a CAGR of 11.4% through the analysis period.
Other key areas are Japan and Canada, each forecast to grow at 7.5% and 7.7% respectively over the analysis period. Within Europe, Germany is forecast to grow at approximately 8.5% CAGR while Europe, in general, will reach US$23.6bn by the close of the analysis period.
The transition has led to insurance providers:
Speeding up transformations that were already in progress 

Exploring new and innovative technologies

Forging new collaborations with existing technology partners 

Mergers and acquisitions, the development of new tools that automate the space 

Greater investment into startups

Restructuring to allow for more agile practices

Improved use of external and internal data structures

Improved methods to study trends

Increased adoption of cloud-based solutions among insurance players to achieve scalability
However, the report also highlights the challenges insurtechs face while navigating the new, digitally-driven climate. These include difficulties in making swift technology and operational decisions that will impact the growth trajectory of the company and cost concerns as well as holding onto customers seeking a digitised experience that may not yet be available. 
Market momentum
As digitisation increases, the market growth will increase momentum, driven by the increased uptake of devices in the IoT and the transition of insurance companies from product-based towards consumer-centric strategies.
Insurance firms serving different industrial verticals are also increasingly investing in digital solutions to deliver an enhanced customer experience while streamlining business operations.