Gigacover rolls out services in the Philippines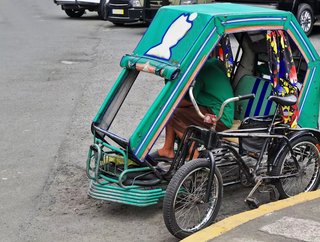 Gigacover offers freelancers incentives to encourage them to stay in regular employment and caters to casual workers that form the gig economy
The gig-economy serving insurtech, Gigacover, has launched services in the Philippines.
The Singapore-based company that offers gig workers access to employment/worker benefits, decided to extend its operations into the Philippines because the country has, reportedly, one of the youngest and largest "casual" workforces in the Southeast Asia region.
Gigacover operates by collaborating cooperatively with cross-industry gig marketplaces and companies that want to offer insurance and benefits for their casual workers. The company has also confirmed that part of its strategy is to cover more than 100,000 gig economy workers in the Philippines by 2023.
The digital-only insurtech, which has a streamlined, easy-to-use mobile platform. benefits and insurance products that enable flexibility and insurance plans are payable on a monthly, rather than an annual basis. 
Gigi economy and Southeast Asian workers
The term, 'gig economy' is applied to temporary technology-focused work with independent contractors or freelancer professionals. However, it also extended across multiple industries and can be used to describe any profession that is paid on a freelance and non-contractual basis. Project work can include computer programming, social media management, graphic design, virtual assistance, ride-sharing, and many other types of employment
According to reports from the World Bank, the gig economy in APAC regions is growing at an annual rate of 30%. This figure has accelerated since the pandemic as workers lost their full-time salaried positions and have sought more flexible working conditions to maintain their incomes. 
Amerson Lin, Co-founder, and CEO at Gigacover, recently spoke to the press, saying he hoped Gigacover's services would help contracted workers gain better financial inclusion. Lin previously worked as an IT freelancer. He launched Gigacover following his own experiences trying to acquire a credit card as a contracted worker. 
He explained, "Benefits and insurance are the two main areas where Gigacover is looking to create and add value to Filipinos who are without them. The team is also exploring financial products that would allow these workers to gain access to capital — to get the tools they need for their work, or to access their earnings faster."