German insurtech INZMO raises €3.1m in a seed funding round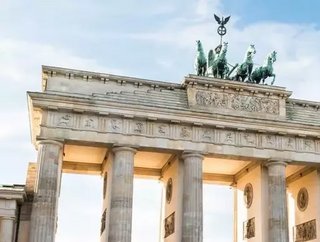 Berlin-based insurtech INZMO to provide end-to-end insurance solutions for homeowners and the rental market...
The German insurtech INZMO has closed a €3.1m fund-raising round led by Change Ventures
The one-stop-shop insurance solution enterprise has now raised a total of €5.2m and is also backed by the Swiss insurance industry heavyweight Helvetia.
Germany is home to Europe's second-biggest fintech market. However, its sector is still undeveloped when compared to the UK's burgeoning industry which is only second globally to the US. 
According to reports, Berlin has emerged as a centre for financial technology and currently hosts more fintech companies and startups than Munich, Frankfurt and Hamburg combined. The city's top fintech player is N26, the digital bank which recently hit 5m users worldwide.
Insurtech in Germany
Insurtech is another emerging market in Germany. Indeed, INZMO's founders were driven to create the enterprise because traditional insurers failed to address the needs of the growing digital generation of customers. 
As a result, INZMO's goal is to make insurance coverage as simple and easy as possible through a full-stack solution that provides everything a customer needs, from purchasing cover to claiming back, all through mobile technology.
Currently, traditional insurance companies in Germany provide cumbersome services that can take weeks to process even a single insurance claim. The insurtech's automated system has transformed the claims process, which can be processed and actioned via a smartphone app in hours.
Although similar apps are widely available in other nations, INZMO's technology is innovative for the German marketplace. Its platform enables it to partner with a range of B2B and B2C channels. And through these collaborations, it can provide a streamlined one-stop-shop where insurance products can be managed in their entirety.
Insurtech for German rentals market
The additional funding will be used by INZMO to expand its products, services and customer base and to focus on new business. The funding will also develop the company's household insurance products, including rental deposit insurance aimed at the German rental market.
The product will enable renters to manage their expensive rental deposits more easily. Instead of paying an upfront lump sum, which in Berlin can be as much as €2,400, INZMO customers will pay a monthly fee starting from €3.50. 
To facilitate this service, INZMO is partnering with property owners, agents and marketplaces to make its rental deposit insurance fully available. The product is backed by Société Générale and will be launched in weeks for new and existing rental agreements. Those with existing monetary deposit arrangements will also be able to switch.
So far, INZMO is the first insurtech startup in Germany to launch a fully digital rental deposit guarantee service in a market currently dominated by traditional insurers.
Uncertain times
Risto Klausen, co-founder, INZMO, explains, "In these uncertain times consumers are paying more attention than ever to their financial affairs. With the average deposit for a 1-2 bed flat in Berlin at €2,400 and €3,000 in Munich – expensive deposits are a struggle for tenants. INZMO's rental deposit insurance is a fraction of the full deposit and for those with restricted cash flow offers an attractive alternative and fairer financing option."
Meeri Rebane, co-founder, INZMO, says the app has been embraced by users because it puts insurance cover control back into the hands of the customers. "Our app eliminates the headache of managing the often complex insurance process by giving clients full and instant control. They can change policies, submit a claim, and receive up-to-date information," she explains. 
"Meanwhile, our insurance partners can enjoy the benefit of INZMO's comprehensive insurance back-office solution without having to invest in expensive development. Our technology also enables us to insure used property, giving us a larger reach in terms of customer base."