FRIDAY to expand into the French market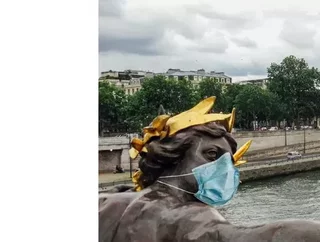 German insurtech FRIDAY has announced that it will enter the French marketplace as part of the company's expansion strategy...
The Berlin-based insurtech,has announced plans to begin operations in France following a swift company expansion that has seen the startup acquire over 100,000 customers in under four years.
FRIDAY, which currently has an office presence in Paris, Berlin, Luxembourg and Warsaw, was founded in 2017 and has been one of the most disruptive insurtech companies to launch in Germany.
The digital insurance provider claims it was the first German company of its kind to emerge, and is one of the fastest growing insurtechs in Europe, citing its 180-day from conception to launch date as 'record-shattering' 
The cloud-based insurance platform offers a range of innovative products and offers a paperless and entirely digital service. Friday's number-per-kilometre tariff means customers can benefit from insurance cover starting at 1% per kilometre. The pay-per-kilometre fare appeals particularly to low-mileage drivers and second-car drivers.
Insurtech in Germany
Insurtech in Germany is a burgeoning industry. According to data, premiums grew 3% in 2020 despite the pandemic, and are set to grow by 2% in 2021. A study by Fitch Ratings suggests the sector expansion is being "driven by a hardening market in commercial insurance and underwriting discipline in buildings insurance."
Germany is also leading Europe in both fintech and insurtech but is still a long way behind the UK in terms of market development and size.
The move into the French market will provide greater opportunities for FRIDAY to expand on services and offerings. The technology entrepreneur, who has founded two successful insurtech companies, will lead FRIDAY'S French launch.
Speaking about the new venture, he said, "FRIDAY is a role model for the future of the insurance industry. Customers everywhere want a new and straightforward way of managing insurance. In France, the way people use insurance products has changed dramatically due to the effects of COVID-19.
I am delighted to be leading FRIDAY France to success from our Paris office."
Castet added, "The launch of FRIDAY in France is a crucial step in the digital strategy at Baloise. The expansion shows how digital insurance solutions that are firmly aligned with customer needs can not only be rapidly scaled but also easily launched in new markets.