French Insurtech Company Leocare Lands €98m (EUR) In Funding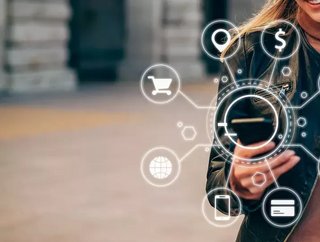 Leocare, a French insurtech startup specialising in online insurance products, has just landed €98 million euros during its Series B funding round
Leocare is an insurtech that allows customers to get insurance for their homes, cars, motorbikes, and smartphones in a quick and easy way. In 2017, Noureddine Bekrar and Christophe Dandois established the startup in Rennes, which is known for being one of the first cities in France to have a "digital district".
The firm also has a presence in Paris and Madrid. The new investment will allow the company to expand its product offering, as well as strengthen its presence in France and the rest of Europe. The broker is also considering obtaining a license as an insurance provider.
How Leocare is competing in the insurance market
Leocare is confident in its mission to compete as a challenger in the insurance sector, despite recent rate increases by many legacy competitors. The business has been able to attract a growing number of clients by brokering greater coverage at a lower cost than its competitors.
Leocare raised €15 million euros in January during its Series A financing round, which was backed by Daphni, Felix Capital, and Ventech. Following eleven months of growth, the company was able to persuade its investors and global venture platform Eight Roads to raise this Series B round with an additional €98 million euros.
The insurance industry is rapidly becoming more high-tech, with a projected 48.8% yearly increase for insurtech firms
In 2021, international insurtech funding has broken an all-time high. According to Eugene Agranovich, Founder and CEO, Premium Choice, "The global insurtech market size was estimated at USD $2.72 billion in 2020 and is expected to reach USD $3.77 billion in 2021. The global insurtech market is expected to grow at a compound annual growth rate of 48.8% from 2021 to 2028 to reach USD $60.98 billion by 2028."
Insurance technology platforms may enhance customer service by automating processes and encouraging personalised communication. Insurance companies are beginning to provide more personalised services through the use of such innovative technologies.
France's next potential insurtech powerhouse
Leocare's new investors indicate that they plan to use their vast expertise and experience as entrepreneurs, along with this recent infusion of capital, to help Leocare grow significantly over the next few years. The insurtech firm also plans to create new jobs and boost its staff count from around 75 to more than double the employees by this time next year.
In summary, Leocare is an insurtech that allows customers to get insurance for their homes, cars, motorbikes, and smartphones in a quick and easy way. In 2021, the firm has raised a total of €113 million euros in venture capital (about $127m USD). The new investment will go a long way in helping Leocare provide new services, scale its business and attract new customers