Foxquilt launches insurance product for small businesses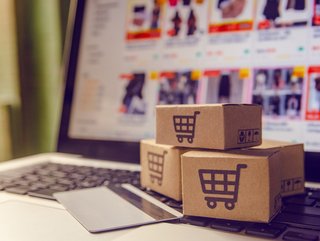 Canadian insurtech Foxquilt has launched an e-commerce insurance product to help business owners secure coverage tailored to their particular requirements
Foxquilt, a leading insurtech serving North American small businesses, has announced the launch of a new eCommerce insurance product.
With this new product, business owners will be able to secure coverage tailored to their specific needs, entirely online, on their own time and at better prices than they are used to.
The company plans to launch the e-commerce product within the US later this year. It also intends to expand partnerships with e-commerce marketplaces and online stores to offer coverage.
The growth and demand for eCommerce
The pandemic accelerated the rise of eCommerce as the primary channel for shopping, and businesses have evolved to meet this new need. In 2020, over two billion people purchased goods or services online, and during the same year, e-retail sales surpassed US$4.2tn worldwide.
As such, more small businesses and entrepreneurs are turning to eCommerce and online marketplaces to meet customers where they are, changing the landscape in direct-to-consumer buying behaviors. With this shift, large eCommerce marketplaces such as Etsy, Shopify, and Amazon, now require sellers to purchase their own insurance policies.
Changing insurance to meet the needs of small businesses
Foxquilt's eCommerce product is aiming to evolve insurance to meet the needs of the modern small business owner by providing an easy, all-online solution specifically designed to help new and existing e-commerce business owners quickly access insurance and fulfill compliance needs.
"Innovating insurance solutions for our small business customers has always been the epitome of our business at Foxquilt," said Mark Morissette, CEO and Co-founder of Foxquilt. "That's why we're proud to introduce this new product offering to ensure that eCommerce business owners can secure insurance online and on-demand while protecting them from exposures where they trade."
The company is committed to building technology that empowers small business owners, enabling them to have more control of their insurance buying experience, instead of being restricted to long wait times, extensive paperwork and a lack of autonomy. Foxquilt's business insurance products are specifically built to support business owners' entire insurance journey online, while providing a tailored, customised product.