FIVE reasons to invest in insurtech in 2022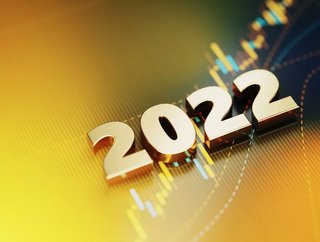 Looking for an investment strategy for the New Year? Perhaps its time to stake your claim on insurtech
The insurtech industry still only occupies an estimated 2% of the insurance market. And yet, despite this relatively small and niche positioning, it has already rattled the incumbents enough to have them scramble to provide better digital services. 
Indeed, according to a new study by the market research company, Valuates Reports, the global insurtech market will be worth $119.4bn by 2027. Data from the survey, which looks at predicted trends from 2021 to 2027, also shows the insurtech sector is growing at a CAGR of 34.4%.
Insurtech is already proving itself a massively successful sector brimming with possibilities for the year ahead. Here's why we think you should invest in the space.
5) Embedded services across all industries
Buying insurance is no longer about visiting a specific company website to purchase a policy that you know you'll need. Today, cover can be found on many leading ecommerce platforms, being sold alongside products that require some kind of servicing or maintenance. The change has become markedly more apparent over the past 12 months, following the examples shown by Amazon, which has partnered up with several companies to offer insurance cover on products as the checkout stage. These collaborations only look set to increase in the coming months and with it, the scale and success of the insurtech industry. 
4) Better consumer engagement
The more insurtech companies tap into the interests of their customers, the more engaged that customer base becomes - and the stronger the relationship with the products and services. Insurtech is offering increasingly incentivised solutions for users which result in them receiving discounts and benefits through their engagement in the products. Gamification has also become an increasingly popular part of new app development. 
3) Better customer relationships
Unlike in the old days of yore, insurtech companies maintain contact with their customers. They do this by providing personalised services, offering flexible products and by making sure that claims, when made, are carried out quickly and efficiently. Because they use the latest automated and AI technology to underwrite events, they also make razor-sharp risk assessments, which cuts down on their costs - and often reduces the premiums passed on to the customer too. Lower costs all-around result in a growing customer base and more capital to scale too. 
2) Data, data and more data
As the IoT increases in size and capability, the insurtech sector benefits alongside it. The amount of data now collected by technology driven insurers have made massive impacts on a number of sectors including P&C, motor insurance, and health insurance. For example, smart homes can now monitor risks far more accurately with sensor systems, health insurers can incentivise their customers through wearable devices, and the car insurance market is undergoing a UBI seachange which only looks set to increase as telematics and automated cars become mainstream.
1) The digital ecosystem and ESG
Insurtechs readily lend themselves to strategic partnerships because they are lean and agile at their core. Connecting with new businesses to offer products and services, means their incredible ability to generate additional revenue and scale at skyrocketing rates, is only just being realised. Right now, the market is in its infancy - relatively speaking. But its an industry that is showing so much potential, that even within a few months, new and unprecedented changes will have occurred. 
As governments globally embrace carbon zero policies, investors are also looking to place capital with companies that support ESG directives and programmes. The insurtech industry is already a strong supporter of these initiatives because its relative newness means it has embraced the latest practices and trends, 
Ultimately, the time to jump on the insurtech investment bandwagon is at the beginning - when startups are hungry for capital, and a whole new business environment is emerging from the new normal. Personally, we believe investors will have much to celebrate as we enter 2022