Five minutes with: Phil Zeidler of DeadHappy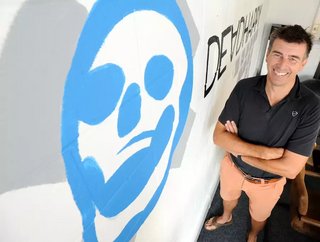 Phil Zeidler, the Life insurance co-founder of DeadHappy. We caught up with him for an update on life, literature and insurtech inspiration
Phil Zeidler is founder of DeadHappy, the UK's fastest-growing life insurance provider. DeadHappy is disrupting the life insurance market, with a quick and simple three-minute sign-up process, consisting of just four questions to set up pay-as-you-go life insurance. It also offers novel ways in which customers can benefit their loved ones in the event of tragedy, through the ironically named Death Wish platform. 
Who was your childhood hero and why?
Ian Botham - because he made the impossible possible. Or so it seemed...
What's the best piece of advice you ever received?
In any conversation, dialogue, negotiation, or sale, imagine you're wearing the other person's shoes - perspective is everything and is far more important than facts. 
What was the last book you read - and how long ago did you read it?
I'm currently reading 'Paris Echo' by Sebastian Faulks and I've just finished 'A Month in Sienna' by Hisham Matar. 
Name one piece of technology you couldn't live without and tell us why (excluding your mobile phone)
This is tricky. Assuming the laptop is also out of bounds then possibly the Sonos system with Spotify attached. Our household is often full of music and any room in the house that is quiet is quite extraordinary.
Who do you look up to in terms of leadership and mentorship? 
I had a great tutor in Peter Winslow, ex CEO and Chair of the BGL Group. He taught me many things, but most importantly about how to treat people. I'm thankful I was able to learn from him.
Which activity are you most looking forward to doing when the pandemic is over?
Going on a proper night out with the whole DeadHappy team. It's been far too long and let's just say it will likely get a tad raucous!
Is there a personal achievement from the past 12 months of which you are particularly proud?
Despite all the macro-economic challenges, delivering over 100% year-on-year growth feels pretty special. When you've got your head down and the weeks roll by, it's easy for time to whizz by and not stop to take stock of what's been achieved.
What inspires you in insurtech today?
I see Insurtech as the great enabling revolution, giving simple access to important products to many that found it hard to navigate previously. It's the human face of finance.