Five Minutes With: Jeffery Skelton, MD of LexisNexis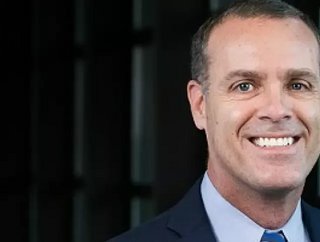 We talk inspiration, post-pandemic plans and proudest moments with LexisNexis Risk Solutions MD, UK and Ireland, Jeffrey Skelton
Jeffery Skelton is the MD of LexisNexis Risk Solutions, a global data and analytics company that provides data and technology services, analytics, predictive insights and fraud prevention for a wide range of industries.
A seasoned executive with 25 years of experience in the private, public and non-profit sectors, Skelton is a leading figure in analytics and data technology for businesses. We caught up with the man himself for an 'out of hours' chat.
Who was your childhood hero and why?  
My grandfather. He fostered my love of self-directed learning.  His extensive library of thousands of books facilitated my exploration of science, history, literature and philosophy.  His home was my classroom.  In my early teens he experienced a sharp decline in his health and my experience as his primary care giver in his final years taught me a great deal about life and love and certainly helped shape me as a person. 
What's the best piece of advice you ever received?  
You own how you react to events and how you react directly impacts your happiness.
Which activity are you most looking forward to doing when the pandemic is over?  
I moved to England just before the pandemic and was not able to travel the country.  I'm particularly eager to see the Scottish Highlands. 
Is there a personal achievement from the past 12 months of which you are particularly proud?
Every business needed to adapt fast in response to the pandemic. I am particularly proud of the speed and agility with which we helped many of our insurance provider customers become more digitised and automated to ensure they could keep serving their own customers. 
It says much that in a year in which the main edict was 'stay at home' we achieved all of our financial metrics and increased our customer Net Promoter Score by 60%.  But perhaps the best personal achievement is that, as part of a global company with 30,000 employees, our Nottingham business achieved the highest employee engagement score of any of our global business units. 
What inspires you in insurtech today?  
The appetite for change appears to be stronger now than in the recent past.  Everyone is mentally in a place where they know change is upon us on many fronts.  What better time than now to experiment with new ideas?  I see good things on the horizon for consumers and the SME market.