Fintech Firm Credible Buys Insurtech Company Young Alfred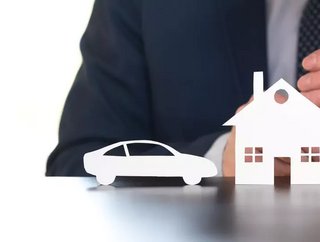 Credible acquires Young Alfred to present new insurance services on its financial technology platform and provide a "one-stop-shop" experience
Credible has recently acquired the Insurtech company, Young Alfred. Founded in 2016, Young Alfred offers a range of personal lines insurance products for consumers seeking to find the best deal online. Credible's acquisition will allow them to expand their current offerings and reach new customers.
According to Stephen Dash, Founder & CEO of Credible, "By integrating Young Alfred's technology and marketplace onto Credible's platform, and leveraging the expertise of the team, we are now able to provide consumers with a one-stop-shop for their lending and insurance needs."
The company's custom risk engine, which has been created by Alfred's in-house development team, analyses thousands of underwriting rules from over 40 carriers in the United States to find customers with coverage that fits their personal insurance needs.
The combination of fintech with insurtech
The intertwining of the two industries, fintech and insurtech, has come to be known as 'finsurtech'. Offering a new insurtech service to fintech clients is a valuable addition to Credible's existing platform and could help them to continue growing as a company.
It is probable readers will hear more of the word finsurtech in the future, as additional fintech and insurtech firms merge or include each other's offerings in their business models.
What new services will Credible offer?
The main new offering by Credible through this acquisition is personal lines of insurance, including property, automobile, pets, and liability coverage, to name a few. It's possible to compare quotes from multiple companies and then buy the policies directly through its platform.
It could be noted that providing such insurance services are valuable to a fintech company because they provide a more complete experience for their customers, who will eventually borrow and insure all through the same place.
"We are leading the market in providing personalised recommendations to consumers across a broad range of products," added Dash.
The bottom line
The acquisition of Young Alfred by Credible is another sign that the insurtech industry is continuing to expand, and gaining interest from associated industries like fintech. It will be interesting to see what other companies Credible acquires in the future.