Farmers Edge insurtech raises CAD $125m in Canadian IPO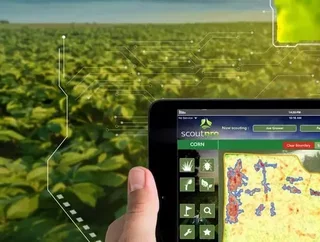 Canadian agricultural insurtech Farmer's Edge sold shares for CAD $17 each, say reports...
The Canadian agricultural insurtech, has raised CAD $125m in its initial public offering, reports suggest.
The AI-driven agri-risk management insurance platform is a global industry-leading company. The Winnipeg-based insurtech delivers real-time risk management solutions for farmers, retailers, and other agricultural stakeholders.
Founded in 2005, the company has enabled farmers to increase their yields, maximise their revenues, reduce their costs of production, and implement data-driven practices for sustainability through its disruptive strategies and solutions.
In December 2020, Farmer's Edge reported that more than 3,000 growers have used their services and they have covered more than 23 million acres of land in six countries. Estimation shows total revenue in 2020 was approximately CAD $46m, up from $14.4m in 2017.
Reports suggest that according to sale documents produced on February 09, Farmers Edge initially attempted to sell a 16% stake with shares priced from between $10 to $17.
A total of five investment banks took part in the IPO and were led by the National Bank of Canada and Canadian Imperial Bank of Commerce. Both banks have the option to acquire an extra 15% of the offering.
So far, Farmer's Edge is yet to make an official comment to the press on the IPO. The company will start trading on the Toronto Stock Exchange under the symbol FDGE.
Agricultural insurance
Farmer's Edge is the pioneer of a management platform called FarmCommand, which harnesses a combination of technologies that use real-time field-level data, remote sensing, AI-driven models, and secure automation technology to help growers increase their crop yields while sharing relevant crop loss data with insurers.
According to reports, in 2020, the Sao Paulo-based insurance provider partnered with Farmers Edge to provide Brazilian farmers with access to the data-driven crop insurance solution.
Crisis-driven agricultural cover for farmers is growing increasingly popular in emerging markets too, with the Kenyan insurtech startup recently closing a Series A investment round of $6m to provide digital and agricultural insurance to African farmers.