Envy Gaming partners with USAA in gamification collaboration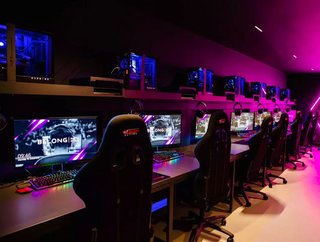 Insurance, banking and investment giant USAA will be featured in live events, promotions and Envy Gaming content
Texas-based insurance, banking, and investment giant, USAA and the internet commerce retailer, ProFlowers, have partnered with the North American esports organisation, Envy Gaming. 
According to official reports, USAA and ProFlowers will create activations with Envy Gaming and the partners will be integrated into Envy's content, future live events, and promotions. 
Gamification of insurance companies
The move signals a shift for USAA, which was founded in 1922 and is one of North America's longest established insurance and banking service providers. The firm is also one of the partners of the Call of Duty League.
Gamification of customer-facing platforms has become an increasingly popular strategy by companies seeking to harness better ways in which to attract customers to their offerings and keep them incentivized through their online portals.
Many insurance brands are currently struggling to keep up with other customer service industries in terms of their digital offerings, and gamification provides a way to engage customers, meet customer expectations and achieve business benefits in the process. 
Why gamification is becoming popular with insurers
Research shows gamification taps into customer's emotions 
It provides enjoyable incentives to customers using the platform
Like telematics, it can create bespoke policies based on customer behaviours
Gamification encourages competition between users and can reduce claims and improve behaviors - as in increasing health through fitness, or applying better driving practices vua telematics.
The move by USAA therefore could signal further integration further down the line as the company is also preparing to expand into the telematics market. 
Meanwhile, ProFlowers is an internet store specialising in providing resources, tools, and infrastructure for florists.
Speaking about the move,  Shay Butler, Vice president of sales at Envy Gaming, explained, "We're always pleased to bring on partners that have an authentic passion for what we're building in esports and that appreciate the power of gaming as a cultural force. ProFlowers and USAA, each in their own unique way, are strong brands that speak to today's digital-first consumers. We're proud to add them to the Envy family."
USAA expansion strategy
The move follows on from USAA's recently announced plans to acquire the insurtech, Noblr, as part of a strategy to provide usage-based insurance (UBI) to its customers.
The acquisition is expected to be completed by the end of 2021 and details of the transaction are yet to be disclosed. 
The acquisition will mean USAA can expand their offerings by providing lower-cost products as UBI has a lower premium and uses mileage variables along with usage and behavioural factors to create tailored pricing to individual customers.
The San-Francisco-based startup Noblr, which was founded in 2017, and has raised US10m to date from its investors. It specialises in telematics and UBI offerings to motorists.
The news follows on from USAA's recent announcement that its behaviour-based insurance programme, SafePilot, grew by 200% in 2020. According to the company, almost 50% of new policyholders in states that offered the service, chose to opt-in. The 
USAA said the move to introduce usage-based insurance on a nationwide scale would also be welcomed by its military service members who can be both 'highly mobile' and also frequently deployed. 
USAA growth strategy
According to reports, USAA will begin rolling out the new UBI products nationally as part of a three-year expansion plan. The first states to be offered the product is where Noblr currently operates; namely Arizona, Colorado, Louisiana, Maryland, New Mexico, Ohio, Pennsylvania, and Texas. USAA will also expand the service to other states by the end of 2021.
The rise of usage-based insurance
Currently, telematics and UBI insurance policies occupy approximately 2% of the global motor insurance market. But this figure looks set to increase rapidly, with data suggesting it could be the main insurance offering for drivers within the next few years.
For example,

The National Association of Insurance Commissioners (NAIC) has

reported

that nearly 90% of the new car sales in 2020 will include embedded telematics packages, as per the European Commission.

The body also stated that a key factor impacting the market of automotive usage-based insurance is the government regulations on telematics, lower insurance premiums compared to regular insurance, surging vehicle fleet, and a rise in connected car services.

Data shows that in 2019, the global sales of connected cars with embedded telematics hit 28.5 million units. 

The number of connected cars is estimated to reach 74 million units by 2025.
Speaking about the new acquisition and expansion plans, Wayne Peacock, president and CEO of USAA explained: "The acquisition of Noblr, Inc., increases our competitiveness in the marketplace and adds the choice of UBI capability for our members."
He continued, "Members will get personalized pricing that fits their risk and usage profile, better control over the cost of their auto policies and an exceptional end-to-end digital experience. USAA has always been an innovator, and the addition of Noblr, Inc.'s technology is another example of our commitment to deliver world-class service and experiences to our members."
Gary Tolman, co-founder, and CEO of Noblr, added that the move would be an opportunity for the Noblr team to significantly expand the implementation of usage-based telematics to more states, "and serve our military families, USAA members. We look forward to being a part of the USAA team as they embark on their next century," he said.
Inage credit: Envy Gaming