ELEMENT and MGA Parametrix launch cloud outage insurance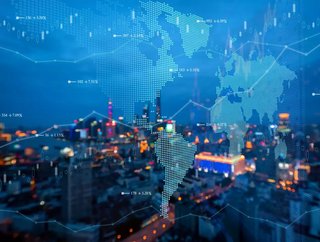 Insurtech ELEMENT and MGA Parametrix have partnered to launch cloud outage insurance in Germany to cover financial losses
ELEMENT, an insurtech based in Berlin, has announced it has formed a partnership with general agent MGA Parametrix to launch parametric cloud outage insurance in Germany. The product is designed to cover capital losses caused by downtime of third-party IT and cloud infrastructure providers.
The development of MGA Parametrix's cloud outage insurance was based on its proprietary monitoring technology which provides an accurate overview of both concentration and risk accumulation for several different IT services and regions. 
Eric Schuh, deputy CEO, and Chief Operating Officer of ELEMENT, said: "The parametric downtime insurance solution is not only a first-of-its-kind, but it will also set new standards in the market. Together we will bring this solution to several European countries and expand ELEMENT's business operations to new levels."
The pri[riotary monitoring technology also detects insured events in real-time and offers compensation in a little as one hour, the companies claim. In the partnership, ELEMENT is the risk carrier responsible for settling claims. 
Sharon Haran, vice president Europe of Parametrix, said: "After a successful launch in the U.S., for us, the partnership with ELEMENT opens the possibility to become active in Europe – one of the biggest insurance markets in the world. A product like ours does not exist in the European market, but with the changes due to the digital transformation, most businesses will need an insurance cover for downtime events in case of cloud-based outages.
"We are confident that the product will have a successful launch and attract attention from many companies," she added. ELEMENT claims that parametric solutions "will play a key role" in the future of the insurance industry. 
What does ELEMENT and MGA Parametrix's insurance product offer?
The product covers all financial losses (e.g., revenues, service level agreement (SLA) liabilities, etc.), caused by the cloud services outage event

All monitoring services are provided by Parametrix

The total and hourly sum insured is tailored to the specific financial risk associated with an outage event
ELEMENT also claims that policyholders will be able to benefit from the parametric nature of the product, including minimal waiting periods, fast pay-outs, and complete transparency of insurance terms.