Ecosystem evolution: Insurtechs and incumbents partner up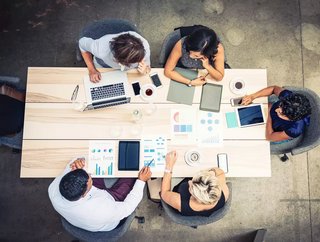 Maturation of the market shows an increase in partnerships between insurtechs and incumbents is transforming the industry
Just a few short years ago, insurtechs and incumbents rarely operated together. Like oil and water, their values, processes, and core practices simply didn't mix. But now new market data and shifts within the insurtech space show that mergers and acquisitions between legacy insurers and insurtechs are enjoying an uptick. 
According to a report by Capgemini, the time to merge has never been better, with incumbents fully open to strategic alliances with digital insurers, while insurtechs are scaling and looking for opportunities to better distribute their products and services. 
The market is maturing as both entities realise that in order to get ahead, they must work together.
Global insurtech ecosystem is developing
Sonr recently created a top 100 list of global insurtechs, and the company's CEO Matt Connolly says adoption in partnering between incumbents and insurtechs is on an upward trajectory, as well as a rise in insurtech acquisitions. 
"The insurtech market is maturing, as is their positioning and relationship with incumbents," Connolly pointed out. "We're seeing a year-on-year increase of insurtech investment and most interestingly, half of all deals heading into early stage companies. This signals a continuing healthy and vibrant industry."
Nick Maynard, Juniper Research's Head of Research, describes how the ecosystem has developed over the last decade. He says, "The insurtech ecosystem has developed at pace – from a fringe position, it has become a major hub for innovation and investment, for start-ups and traditional insurers."
In short, it is largely responsible for driving massive progress within the sector - and that only looks set to contine.  It has changed the game substantially, says Maynard.  "Insurers have had to go digital at scale, and insurtech has been both a driver and enabler of that. Insurers have spent the last few years digitising various aspects of their businesses to drive costs down, from administration to claims, and insurtech (where delivered to an end-user) has been an example of how to do this better, and insurtech (where supplied to insurers) has been a way to achieve this."
Partnership challenges in the insurance space
But as the two business models operate very differently, mergers are not without their challenges. René Schoenauer, Director, Product Marketing, EMEA at Guidewire Software, explains how incumbents are responding to this sea change. He says partnerships between them [incumbents and insurtechs] can become complicated if not planned out strategically and if business goals are not aligned. 
He explains, "On the one hand, traditional insurers are older and risk-averse with cautious business models, only taking calculated risks when needed. On the other hand, insurtechs are newer, continuously taking risks when investing and developing new products."
However, he mainly sees positive market moves and says incumbent insurers are responding well to these partnerships and the changes which they bring.
"Communication between the insurer and insurtech is important, focusing on business goals first and foremost ensures a successful partnership. As both of these businesses have different internal processes, it is important to create some connections between both."    
Pitfalls to insurtechs partnering up
Like all strategic alliances, a degree of negotiation, transparency, and legal safeguarding is essential in ensuring both parties are protected from any fallout, should the partnership fail. And issues can arise, stresses Schoenauer if the traditional insurer is not clear about the desired outcome of engaging with one or multiple insurtechs. He says a clearly defined innovation strategy can create friction when incumbents partner with an insurtech to fast-track innovation. 
"A great deal of work should be done on how to align the contrasting working environments and cultures. For example, traditional insurers have more rigid processes compared to flexible and fluid environments of insurtechs. With everything, doing the proper due diligence can avoid these issues when partnering up."
Ecosystem development over the next decade
As we speed towards 2030, the number of partnerships is expected to increase, especially as incumbents shed their prehistoric legacy systems and gradually embrace the digital revolution at their core, as opposed to working with insurtech services as a sideline operation. 
Nikolai Hack, Head of Strategy & Partnerships at Nucoro, concludes, "In an ever more complex world of constantly evolving technological, regulatory and commercial frameworks intertwined with faster-changing consumer demands and expectations, it is only logical that we will see more partnering happening in the future."
He adds, "Firms will have to choose what they see as their core strengths and find partners for all the things that create distractions in the process."