Digital disruption: The price of progress and connectivity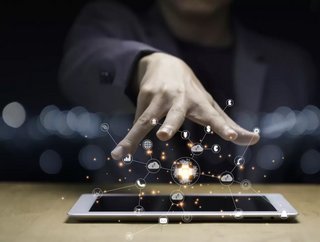 As digital transformation launches more insurtechs than ever before, we look at the benefits and cost of disruption
On a theoretical level, digital disruption describes the changes that happen when new technologies and services change the face of existing sectors. 
The insurtech sector is a prime example of this shift. Where once insurance claims took weeks to process and assess, now they can take seconds. And taking out a policy is also as simple as a few tab clicks on a mobile phone app. 
In this context, the term is positive, a driver of innovation and change that puts the customer and service delivery at the centre of a company's agenda. While the pandemic has wrought chaos, fear and losses across the global business market, it has also wrought essential changes that have resulted in positive outcomes. 
The benefits of digital disruption
Customer-centric

products and services are more important than ever before, with speed and easy delivery at the centre of any successful insurtech company. 

Data analytics:

With the increased digitisation of services comes more efficient and better-utilised data. Rather than waiting for a mechanic to assess the damage to a vehicle in the event of a crash, for example, the latest technology can make a roadside assessment through real-time imagery and video, settling claims for customers in minutes. 

Disruption increases agility:

The global work from home mandate has temporarily left many companies vulnerable to technical challenges and cyber breaches. But with time, such teething troubles will be ironed out, and the work-life reset has given birth to more flexible working hours and situations, increased productivity levels, and transformed the performance of teams, which can now operate effectively even when split up on different continents. 
The cost of disruption
But what about the cost these changes have caused in the short term - and how can companies mitigate the risk of progress? 
The impact of lost connectivity and digital disruption on companies today is bigger than it's ever been. As our lives become increasingly reliant on mobile devices, sensors that collect and transmit data, and processes that keep commerce and the economy moving, the cost of service disruption grows ever higher. 
Internet downtime caused by technology failure, maintenance upgrades and dreaded cyber attacks is the single biggest cause of business loss so far in 2021. 
For example, the recent outage caused by Fastly saw some of the world's biggest operatives lose at least an hour of business. With companies like Amazon making an astonishing US $950,000 per minute of trading, an hour of disconnection amounts to almost U$60mn. 
Internet disruption for insurtechs
While big guns like Jeff Bezos et al. can flick off such losses, other businesses are not so lucky. For a new and expanding space like insurtech, where mobile devices form the backbone of data collection, claims processing, analysis, customer transactions, and interactions, the cost of disruption can break a business.  
Adam Leeflang, General Manager of Products at Opmantek, points out that insurance companies are particularly vulnerable to such shifts. "Of all institutions, an insurance company experiencing a digital issue blocking customers or transactions from occurring is a significant event," he says.
"Remember that after a catastrophe, pressure is put on the platforms as usage increases. Should some form of digital disruption occur due to the increased demand in a time of need, it is likely to result in a loss of trust in the service, brand, and or platform with individual customers or institutions. 
"There will be bad press. Instantly social media complaints would trend. In the longer term, it is likely that some customers will try switching to other providers if possible or at the end of any remaining contracts."
According to Phillip Edmondson Jones, Principal at the growth stage for the venture capital investor Oxx, the major incidents responsible for digital disruption in the sector today can be attributed to cyber-attacks. He says, "The biggest causes are cyber-attacks - particularly DDOS or credential stuffing type attacks, as well as data exfiltration, hacks, or ransomware happening to companies or their embedded crucial software providers, the network infrastructure."
Edmondson Jones believes such breaches are often 'catastrophic because not only do they make customer data vulnerable, but the reputational risks "are enormous". The threats aren't just related to smaller operatives either, he points out, as larger companies with "beefed up teams" such as Finastra demonstrate the risks are high across the board. 
Legacy systems and old technology
Another cause of digital disruption is the reliance established companies have on legacy systems. When an insurer has vast swathes of information stored on outdated technology, the effect is two-fold. A cyber attack could potentially cut such a system off at the knees, while the process of switching systems can result in expensive technical downtime as well as security vulnerabilities. 
Edmondson Jones says, "The presence of poorly connected legacy technology systems reduces the speed of security improvements possible, as well as lowering visibility on the operations of different parts of a business' technical architecture."
Add poor cybersecurity to the mix, and, he says, companies have a potential disaster just waiting to happen. "I think poor cybersecurity can play a critical part in disrupting operations - as well as increasing the risk of a worse outcome if a cyber attack is perpetrated, the reputational implications are immensely worse as the company has failed in its duty of care to its customers."
Digital transformation and downtime
Recognising possible pitfalls is the key to lowering risks that come with digital downtime. Investing in updated systems is key. Forming partnerships with security and technology experts has also become a critical aspect of maintaining business momentum and avoiding costly disruptions. 
But staff training in attack recognition is another area that can minimise risk and is often overlooked, says Matt Lock, technical director of Veronis, the New York-based data security and analytics company. 
The threat of cyber terrorism is real and devastating - but with stringent organisation, it can be mitigated. He tells us, "Cybercriminals used to be happy with spray-and-pray ransomware attacks. They would cast a wide net with spam emails and hope a few people clicked on a link to download malware onto a victim's computer. A second wave built on the first – think back to WannaCry, ransomware with a worm-like feature that allowed it to spread - and the result was far more devastating.
"Now companies are facing "big game" ransomware attacks led by skilled cybercriminals that target their victims, lay low, and steal information before encrypting it. If victim organisations don't pay, the criminals threaten to release sensitive data. It's a combination of a stick-up and blackmail, and it's effective." 
And the stability of platforms and services is essential, says Leeflang, "It must be remembered by every industry that chooses to switch to digital that this switch is to improve service while driving down operational costs. It allows customers 24x7 access self-serve. That means, when they need it, it has to work. It needs to be considered in the context as part of the product that they are buying and be treated accordingly."
However, Mark Colonnese, product marketing director, Aquarium Software, believes insurtechs are in a safer space since the pandemic and digital transformation. He says, "The Covid pandemic has been a further key factor in driving digital transformation in insurance.  While ad hoc disruptions or security risks are always possible, arguably digital services provide a higher degree of resilience, adaptability and efficiency compared with manual, paper-based processes." 
Colonnese adds, "During the pandemic, many insurers struggled with staffing levels and delivering satisfactory customer service.  This has highlighted the importance of future-proofing insurance services.  Although not infallible, digital platforms effectively mitigate against disruptions and maintain business continuity."
An opportunity for change?
According to a recent report by Gartner, the following technology trends will act as disrupters for the business world. 
Quantum computing
Computing as we know it is long overdue a revamp, and quantum alternatives are waiting in the wings. Gartner refers to deep-neural networks, DNA storage, and other technologies that are changing the way businesses view compute styles and models and how those styles will expand the limits of computational power.
DNA data storage
Data gravity could be greatly reduced, and the issues surrounding data storage and aggregation, remedied by encoding binary data "in the base pairs of synthetic DNA." Ultimately, the new technologies will shrink the data footprint so that it can be stored wherever it is required, completely changing the way information is currently stored and retrieved.
Distributed cloud
A more flexible approach to cloud storage, where services are run from multiple locations under the same regulatory systems. This will, says Gartner, reduce the cost of data egress that will still be supported for high data traffic applications such as ML.
Earth's digital twin
Taking augmented reality and risk management to the next level, earth's digital twin would enable data scientists to take risk modelling in terms of climate change to a whole new level because it enables experts to map out potential scenarios and solutions on a global scale.