David Marock joins Previsico as the company's new Chairman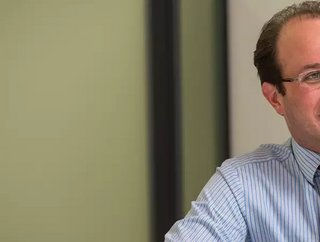 The former Charles Taylor Group CEO will support flood forecast insurtech Previsico's next phase of worldwide growth
Previsico, the live flood forecasting InsurTech, has announced that former Charles Taylor Group CEO David Marock has been appointed its new Chairman.
Marock, the former CEO of Charles Taylor Group, will support the executive team as they continue to grow the UK business and scale into a global InsurTech leader in the live flood forecasting space.
The appointment follows Previsico's recent £1.75mn Seed Plus funding, led by Foresight Group, a listed private equity, and infrastructure investment manager, to support the next stage of their product development, team expansion, and sales growth, in the UK and beyond.
Previsico flood forecasting insurtech
Marock's position as Group CEO of Charles Taylor plc, was a nine-year term, and during his tenure, the company tripled its top and bottom line, providing TSR of ~400%. Merock is a senior advisor to McKinsey & Company, working with clients from across the global financial services space, including Bought By Many (pet insurer), Goodlord (proptech), and TruEra (AI business).
He is also a NED at Standard Life Savings, one of the UK's largest investment platforms, and Premfina, a fintech company in the traditional and consolidated UK premium finance market. Finally, Merock is known for his investor expertise and is angel in a number of technology-related firms. Previously, he worked for specialist insurer Beazley plc, where he was Group COO, a Group ExCo member, and on the Beazley Furlonge Ltd board.
Previsico growth strategy 
Previsico's next-generation live flood forecasting solution brings together on-the-ground IoT sensors, the latest weather data from the Met Office and IBM, and their advanced flood modelling capabilities to address the increasing global issue of surface water flooding for insurers and their major corporate clients.  
The appointment of Merock is seen as an important milestone in the insurtech's development, as it follows rapidly increasing traction in the market, escalating demand for its market-leading 'live flood forecasting' solution. Previsico partnered with Zurich and BT in March 2021 in a market-first pilot across 5,000 UK locations to plug a major flood forecasting gap around surface water flooding and significantly reduce the cost of false alarms.
Previsico's solution, which delivers hyper-accurate flood forecasting and flood warnings down to individual property level, was recognised at the British Data Awards 2021, where it won the prestigious 'Innovation of the Year' award against many FTSE 100 firms, tech unicorns, public sector bodies, and not-for-profit organisations and was voted into the 'Hot 100' global InsurTechs by Intelligent InsurTech.
Incoming Chairman, David Marock, said of his recent appointment, "Previsico's market-leading analytical and predictive tools are particularly well positioned to help insurers and their end-clients anticipate and mitigate the impact of floods. The importance of which is only likely to grow as climate change means that weather-related CAT events will become more frequent and potentially more damaging, if action is not taken to mitigate their impact.
"I am really excited, therefore, to work with Jonathan, Dapeng, Avi, and the team, all of whom I have enjoyed getting to know, to enable Previsico to achieve its full potential and make a real difference in the world of flood prediction and risk management."
Main image credits: David Marock, incoming Chairman, Previsico