Data Strategies to Support Customer-Centric Transformation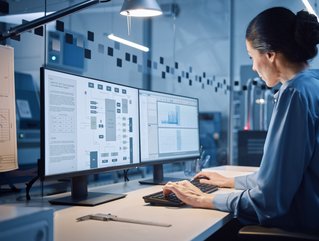 To succeed in this new digital era, insurance providers need to collect, analyse & activate data to provide customer-centric experiences, says Dan Lescano
As technology continues to advance and consumer expectations grow, it's important for insurers to successfully adapt. Today's online insurance shoppers are researching potential policy options before they request a quote. They are interacting with suitors across a variety of channels to locate the perfect option for where they are in their life's journey.
Some of the major players spend massive amounts of money on brand awareness campaigns empathising and celebrating the major milestones we all experience: marriage, first home, new birth, retirement. Surprisingly, only 49% of consumers trust their insurance provider will be responsive to even their most basic needs, according to research from EIS. What can insurance organizations do to provide personalised experiences at scale without sacrificing efficiency or their bottom line?
To create a best-in-class experience for policy shoppers and policyholders, every interaction must not only be relevant and personalised to the individual, but also seamlessly applied to the entire customer journey from quoting and underwriting to claims and renewals. In order to succeed in this new digital era, insurance providers need to collect, analyse and activate data to provide customer-centric experiences. But the problem many insurance providers face is the data they have in-house is not always accurate or complete.
Creating a singular view of your ideal policyholder
To effectively execute an omni-channel marketing strategy, insurance organisations need to capture each and every interaction, regardless of the channel, and create a singular view of that customer and their engagement history. Unfortunately, each channel often captures fragments of a customer identity (such as Name, Address, Phone, Mobile Device ID, Email, or IP Address). This requires the insurer to perform Identity Resolution - the process of matching and stitching together identifiers across channels and devices to create a single, accurate profile. Once those interactions and data points are linked together, an insurance agent is armed with the whole picture to make informed recommendations that apply specifically to that customer.
Meet them where they are in their life's journey
With identity resolution being the first step in creating a customer-centric data strategy, the next logical piece of the puzzle is for insurance carriers to harness insights and behaviors that capture where their customers are in their life's journey. This information enables them to produce relevant offers with the right message in the correct channels. But, with the emergence of privacy and compliance laws limiting the amount of personal information available through digital engagements, there are gaps in customers' profiles.
When behavioural data signals are unavailable, insurance providers often rely on third-party demographic data, lifestyle data, health indexes, and media consumption preferences in order to meet them at the right moment in their journey. For example, if domestic animals become present in the home, a home insurer may recommend a policy that includes pet coverage, or a health insurer can recommend content and resources that incorporate pets as a support mechanism. And to go a step further, that personalised message transfers from one channel to the next.
Investing in a digital data strategy enables insurance providers to truly understand who their policy shoppers and policyholders are and what they need at each critical milestone in their lives. In order to do this, customer data needs to be collected and linked together during purchasing, renewals and claims along with layering on authoritative third-party data to understand intent and behavioral signals. By developing accurate and robust customer profiles, insurance providers can determine who the customer is and personalise interactions at each point-in-time. In turn, organisations will see an improvement in conversions, higher retention rates, and an increase in customer lifetime value.
About the author: Dan Lescano is Enterprise Sales with a channel focus in insurance, insuretech and healthcare for Infutor Data Solutions. He is a Consumer Identity Management expert providing real time data driven solutions to Fortune 1000 organizations to ensure effective marketing, fraud/risk, and customer analytic initiatives. His specialities include Consumer Data, Identification, Verification, Segmentation, Scoring, Marketing Analytics, Customer Analytics
About Infutor: Infutor has mastered the science of consumer identity management and identity resolution. With an unrivaled depth and breadth of accurate data permissibly obtained from the most authoritative sources, we deliver what insurers need to know about current and potential policyholders in real-time to make informed marketing and risk mitigation decisions.