Danil Khachaturov, The Moscow-Based Russian Insurance Tycoon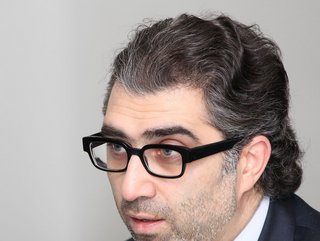 Originally of Armenian heritage, Danil Khachaturov is the richest insurance tycoon in Russia, and has almost single-handedly taken control of the industry
Name: Danil Khachaturov
Job Title: President
Company: Rosgosstrakh Group
With an estimated net wealth of US$2.8bn, Moscow-based billionaire Danil Khachaturov is president of the Rosgosstrakh Group — Russia's biggest insurance company.
The 51-year-old divorced father-of-two is best known locally as the richest Armenian in Russia and is a somewhat elusive figure who avoids press attention and prefers to maintain a low public profile.
He has been divorced twice — once in 2007 from a woman whose name was never released to the press, and with whom, reports suggest, he has one child, and once in 2013, from Ulyana Sergeenko, a famous Russian fashion designer with whom he has a daughter. Other than these scant details, his personal life has been kept well under wraps.
From construction to banking and insurance
Born in Moscow on October 30th, 1971, Khachaturov's father was involved with construction. Initially, the young Danil followed in his footsteps. But in 1994, following an impressive academic performance that saw him gain a BA in Science from the Moscow Academy of Finance, and a BA from the Moscow Institute of Civil Engineering, it was clear the world of business was a better fit for the young Khachaturov.
Upon graduation, he sought a position at the privately-held BIN Bank, but later joined the oil company Slavnet, which at the time was headed up by billionaire Mikhail Gutseriev. Khachaturov was a fast learner and saw potential in business development that others missed.
An insurance millionaire aged 23
By the age of 23, he was already a millionaire, having perfected the art of trading. In 2001, Khachaturov persuaded several partners to join with him and purchase the then-insolvent Rosgosstrakh Insurance company — more commonly known as RGS or RGS Group.
The group paid just over US$60mn in the transaction — mere pennies considering the potential.
By 2006, Rosgosstrakh was Russia's largest insurance company. It had US$1.528tn in premiums — and in 2007 and 2008, guided by Khachaturov, the partners opted to add the insurance company arm of the IFD Kapital Financial Group, consisting of Kapital Insurance, Kapital Reinsurance, Kapital Health Insurance, and Kapital Life Insurance to Rosgosstrakh's assets.
A year later, they bought the rest of the 13% stake still owned by the Russian Government. Supported by his partners, Khachaturov had transformed the formerly state-run dinosaur of a company into an insurance industry-leading powerhouse with a US$3.4bn annual profit.
Russia's biggest insurance company
Currently, Khachaturov is the Chairman of Rosgosstrakh, which is considered to be Russia's largest insurance company boasting more than 25 million private and 250,000 corporate clients from all over the country, 3,000 regional offices, and 400 claim centres. It also provides insurance products from car insurance to insurance of domestic animals and even spacecraft.
Today, Khachaturov's reputation as the wealthiest insurance tycoon in Russia is well-established. But he also recently hit the headlines following the purchase of a mansion in the most exclusive part of Beverly Hills which set him back US$35mn. The canny businessman had, however, been able to secure himself a discount of US$11mn off the original price. Despite this, it was still the largest ever recorded property transaction for the area.