Cyber Insurtech Corvus buys Tarian Underwriting Limited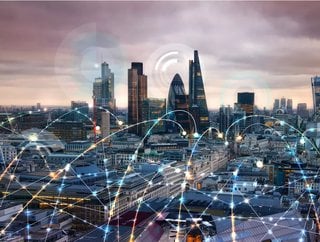 Tarian, a specialist underwriter of cyber and technology errors & omissions insurance products, has been acquired by Corvus Insurance
Corvus Insurance, a leading provider of smart commercial insurance products powered by AI-driven risk data, announced that it has acquired Tarian Underwriting Limited from Beat Capital Partners Ltd. 
Formed in 2016, Tarian is a specialist underwriter of cyber and technology errors & omissions insurance products. It provides market-leading solutions to an ever-changing cyber risk environment and underwrites on behalf of a consortium of Lloyd's syndicates.
Aiming to make the world a safer place 
Corvus was founded in 2017 by a team of veteran entrepreneurs from the insurance and technology industries and is backed by investors that include Bain Capital Ventures, Insight Partners, Aquiline Technology Growth and FinTLV.  It offers market-leading specialty insurance products enabled by advanced data science, while its digital platforms and tools facilitate efficient quoting, binding, and proactive risk mitigation.
"Corvus is now the world's leading Cyber InsurTech. By bringing Tarian into the Corvus fold, we are expanding our international footprint into Europe, Africa and Australia with an experienced and proven team of underwriters," said Phil Edmundson, Founder and CEO of Corvus Insurance. "Tarian has expanded its capacity for 2022, which is a testament to its underwriting discipline and strategy. We are thrilled to continue this growth and to bring the entire Tarian team on board, as they share our mission to make the world a safer place."
A new strategic opportunity for expansion
Capitalising on Tarian's wide international footprint, Corvus is unlocking a new strategic opportunity for expansion and entering the international market to underwrite cyber insurance policies globally.
"We founded Tarian as a group with extensive market experience that saw an opportunity to set up a customer-centric company that was focused on entrepreneurial and tailored solutions to improve the standard of cyber and technology insurance risk," said Geoff Pryor-White, CEO of Tarian. "Now as a part of Corvus, and with greater access to its data-driven insurance technologies, we can continue our founding mission and support our policyholders as one, dynamic team."
The loss, compromise, or theft of electronic data can have a negative impact on a business, including the loss of customers and revenue. Businesses may be liable for damages stemming from the theft of third-party data. Cyber liability coverage is important to protect businesses against the risk of cyber events.
Cyber insurance policies can help cover the financial losses that result from cyber events and incidents. In addition, cyber-risk coverage helps with the costs associated with remediation, including payment for the legal assistance, investigators, crisis communicators, and customer credits or refunds.